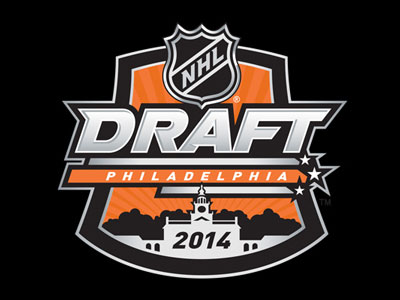 Edmonton - May 27, 2014 - With the Edmonton Oil Kings having just completed the junior hockey double by bringing home the 2014 Memorial Cup after winning their second Western Hockey League crown in three years, the focus in good ol' Oil Country will quickly shift back to the Edmonton Oilers and the fast approaching NHL Entry Draft.

While none of us really know who the Oilers will take with the third overall pick on June 27th in Philadelphia, the targets remain the same.

By the sounds of it, the club seems to have their eyes on Barrie Colts defenceman Aaron Ekblad and Prince Albert Raiders centre Leon Draisaitl as their primary targets, with both Sam Bennett and Sam Reinhart on the outside looking in.

However no one should be surprised if they decide to draft one of the two Sam's or if they move the pick for immediate help on a roster with more than its fair share holes.

One way or another, Edmonton will improve this club with their first rounder but could the organization also be looking at adding another pick or two heading into draft day?

Now the thought of this team adding more "what ifs" may not be what the masses want to hear but it might actually allow them to kill two birds with one stone.

There is no question Sam Gagner has been and will continue to be offered up to teams across the league.

Problem being his $4.8 million ticket and inability to play in his own end without the use of a compass makes him rather difficult to move for anything of true value.

Even with all his warts as a player, Gagner has shown the ability to put up points at the NHL level and that simply cannot be ignored. Would it really surprise anyone to see the former sixth overall selection eventually find his way with a different organization? The former London Knights standout will be all of twenty-five years of age come next season and in the right situation he could still flourish but that isn't going to happen in Edmonton.

Add that to the fact his contract situation is what it is, albeit with only two years remaining on his deal, you can bet on the other twenty-nine teams in the league offering Craig MacTavish one of four things in return for the four-time forty point man.


• an older player that would be a short-term fix with a fair chunk of salary remaining on his deal

• a player who is clearly a bottom six forward with limited offensive potential

• a younger player that could benefit from a change of scenery but comes with a hefty price tag...essentially their version of Sam Gagner

• draft picks


In my mind, option one and two are not even worth considering and number three could leave the organization in the same exact predicament they are currently in…with the potential of adding a longer term deal to the books. In all honesty, would any of the three truly help this team either today or in the immediate future?

The off-season free agent market is generally littered with quality bottom six forwards that can usually be had at a reasonable rate so why give up Gagner for something you could easily acquire on your own?

Edmonton could certainly go out and make a deal with the New York Islanders for a guy like Josh Bailey, a rumour which has been making the rounds for the last number of weeks, but for what purpose? In his six years as a National Hockey League regular, Bailey has never cracked the forty point barrier and has only topped the thirty point mark on two occasions. While his cap hit is substantially smaller than Gagner's at $3.3 million, he is also signed for the next four years.

How long did it take you to say no thanks? It took me all of five seconds.

Which leaves MacT with only one real option…trying to acquire draft picks. Now the chances of the Oilers GM getting a mid to late first rounder without eating salary is zero, they might be able to snag a couple of picks from a general manger looking to add some offence to his roster.

Be it taking on some money and potentially grabbing a late first round pick or bringing in a second and third, something which Edmonton currently does not have, either one would be a better option than the three already mentioned.

Some will argue that sort of return may not be enough for a former top ten pick but the 2007 draft is filled with first round selections who have turned into far better players than the Oilers #89, one being his current teammate David Perron. The time to move him was anywhere from twelve to twenty-four months ago but the organization decided to go in a different direction. That window is now closed and there is no use in crying over spilt milk.

At this stage of the game, they simply have to move the asset and if all they can recoup is a pair of draft picks, so be it. It would not only give the club an opportunity to find a couple of players via the draft but it also hand their GM a little extra ammunition to play with in working on other potential deals. Not to mention freeing up a top six spot upfront and a ton of cap space in the process.

While it may not be the ending most fans were expecting when it came to Sam Gagner and their beloved Edmonton Oilers, the reality of the situation is pretty cut and dry. The time to turn the page is here and hopefully the organization can turn whatever they get for Gagner into something of use down the road because as it stands, he has absolutely no value to their current lineup.