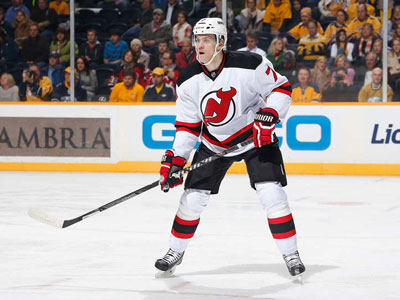 Edmonton - June 27, 2014 - With the 2014 NHL Entry Draft mere hours away from taking place, fans of the Edmonton Oilers are firmly focused on who their favourite team will ultimately select with the third overall pick.

Be it Aaron Ekblad, Leon Draisaitl, Sam Bennett or Sam Reinhart none of these kids will play a major role in helping the Oilers improve in 2014-15.

As much as a guy like Ekblad appears to be ready to make the jump to the National Hockey League, any organization that would use him in anything but a third pairing role and power play regular should have their head examined.

All of these players will likely go on to have very productive careers but expecting an immediate impact from any of one them would be foolish. Make no mistake...there is no Nathan MacKinnon in this group.

So once the excitement of watching what the Oilers do with their first round pick passes, what should fans be expecting from Craig MacTavish and company? While MacT has already hinted at trying his very best to be as active as possible in both the free agent and trade markets, he has also made it abundantly clear the organization has no appetite to move any of his core young pieces and that probably includes this year's third overall pick.

Now the second year general manager should be able to substantially improve his forward depth via free agency and/or trade but at the end of the day, will it really matter? If the plan is to head into next season with the only meaningful additions to the blueline being the recently acquired and signed Nikita Nikitin and the likes of rumored target Mark Fayne, nothing but another season filled with a ton of losing should be expected.

One would think Jeff Petry would bounce back with a far more consistent campaign in 2014-15 but considering it appears he will be forced into once again playing top pairing minutes alongside a partner who has no business being in such a role...that may not actually occur. Justin Schultz should be better during his second full season in the league and would probably benefit greatly from being paired with a player like Fayne, should he decide to bring his talents over to the Western Conference cellar dwellers.

In my mind, that has the makings of a solid second pairing but leaves a combination of Petry and Nikitin as their top duo. Now they could use Fayne with Petry as their go-to combination, which is solid but still not a legitimate top pairing, but that would than leave Schultz to be paired with the former Columbus Blue Jackets rearguard and that simply cannot be viewed as a realistic option.

Obviously the Oilers could also use Martin Marincin in one of those roles but the moment they signed Nikitin to his two year/$9 million deal, was the moment we could write his name in pen as one of Edmonton's top four defencemen. Which would than leave Andrew Ference, one of Marincin or Oscar Klefbom and whatever banger they bring in to fill the #7 role to round out the backend. Sorry but that blueline is only marginally better than what was here last season and that is with a guy like Fayne included.

Should the New Jersey Devils rearguard decide to go elsewhere, which seems far more plausible to happen, where would MacT even go to find himself another defenceman? Have another look at that UFA list and you will see that outside of Anton Stralman, who isn't signing to play in Edmonton without being ridiculously overpaid for a very long time, there isn't another player they could insert into a second pairing role and expect quality minutes out of in the Oilers current set-up.

Meaning outside of a trade, this blueline isn't going to get much better and the only way that occurs is by moving something of quality in a deal. It may not be what Craig MacTavish and some within the organization want to do but standing pat and doing nothing is as good as throwing in the towel on another season...which will not go over well with the masses in good ol' Oil Country.