Jean Beliveau, Canadiens great, dies at 83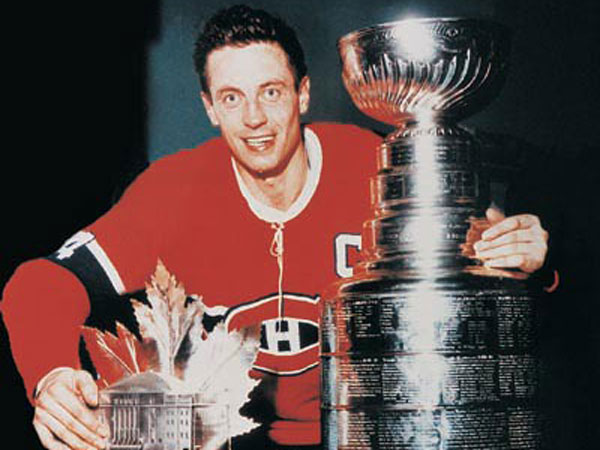 Montreal - Dec. 3, 2014 - Rare is the talent so great that a sports franchise would buy an entire league to secure his services. Jean Beliveau of the Montreal Canadiens was such a talent.

Beliveau died Tuesday at the age of 83.


---

---
---

---
3,453 Hockey Stories so far,
and Growing Daily!

#
PLAYER
TM
GP
PTS
PPG
&nbsp
Draisaitl, Leon&nbsp
69
110
1.59
&nbsp
McDavid, Connor&nbsp
63
96
1.52
&nbsp
Pastrnak, David&nbsp
69
94
1.36
&nbsp
Panarin, Artemi&nbsp
67
93
1.39
&nbsp
MacKinnon, Nathan&nbsp
68
93
1.37
&nbsp
Marchand, Brad&nbsp
69
86
1.25
&nbsp
Kucherov, Nikita&nbsp
67
84
1.25
&nbsp
Kane, Patrick&nbsp
69
82
1.19
&nbsp
Matthews, Auston&nbsp
69
79
1.14
&nbsp
Huberdeau, Jonathan&nbsp
68
78
1.15
Stat Database Last Updated:
Oct. 23, 2020 @ 10:52 AM EDT