SNAPSHOT - Swans everywhere the eye can see
Stoney Point - Nov. 28, 2012 - Everyone has a different view when they are in their backyard; an english garden, trickling water feature, lovely neighbours or scary ones. As you see from the pictures, we are sharing our yard with swans. They are a spectacular sight. Words and pictures do not capture the vast number of friends hanging out in our lake. I should say, their lake. Last week we had about a hundred mergansers eating and relaxing off our beach and now the swans.

I don't read Mother Goose to my two and a half year old, I open the window a crack so he can hear the swans chat. The chatter is lost in the noise of the day but in the cover of darkness when my husband and I put out the garbage the other night, they had plenty to say and it's a lovely melody to listen to.

We want to be cordial hosts so we are doing plenty of reading to gain an understanding of our new friends. We are fascinated by all the wildlife surrounding us so we find we've been doing a lot of research. It's a great feeling when you guide someone to the yard and hundreds of swans are glistening in the sunlight and chattering away and they are rendered speechless.

If you want to be amazed, look no further then your own backyard.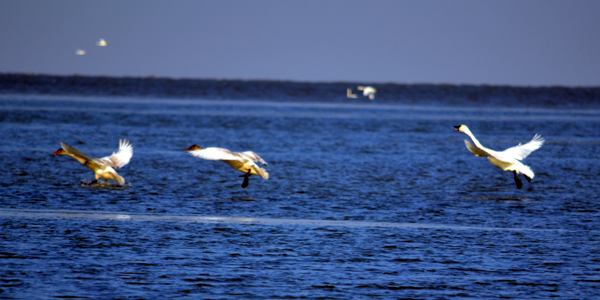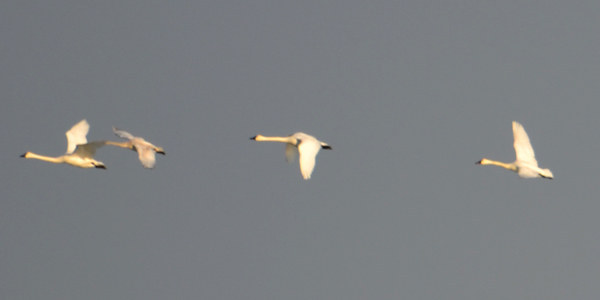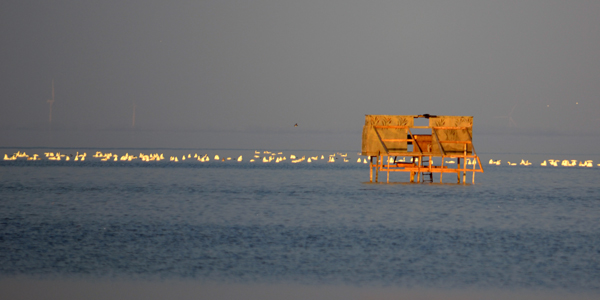 7,754 Stories & Growing Daily...
To date OurHometown.ca has posted a total of 7,754 stories! News, sports, hockey, lifestyle, opinion and more!

Be sure to check out our Columnists archives or, why not Contribute a Story yourself!


OurHometown.ca
offers a very generous revenue sharing opportunity for our Columnists. If you are interested in learning more details about writing for us, please send us an
EMAIL.

Click on Photo or Story Title for more info
OurHometown.ca News Database Last Updated:
Nov. 9, 2018 @ 11:01 AM EST