SNAPSHOT - Egrets, Herons and our kayaks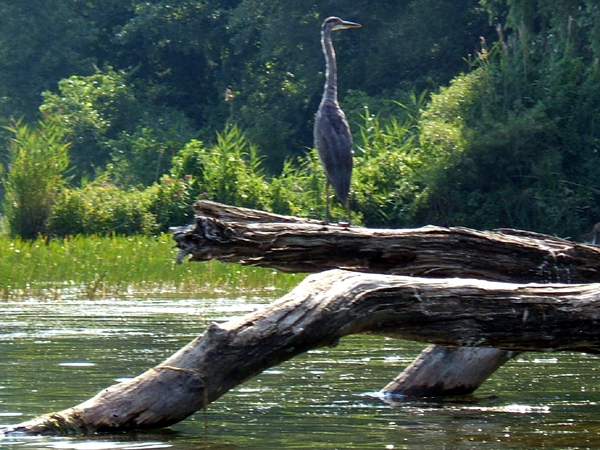 Stoney Point - Aug. 19, 2013 - On the final day of what has been a great vacation, Cynthia and I went for a kayak ride on Lake St. Clair. Just east of our home is Tremblay Beach Conservation Area and it is typically abundant with wildlife. Today was no exception, as we got nice and close to both a Great Blue Heron and a Great Egret.

I always have an internal debate about which camera to bring on the 'yak' with me. As much as I would like to bring out the DSLR with the large lens, I have been taking only my point and shoot with me. Overall, these pics turned out pretty decent considering the limitations of my camera.

The ROM Field Guide to Birds of Ontario describes the Great Blue Heron as being "most frequently observed standing motionless in shallow water waiting for small fish and amphibians to move into striking range. The heron catches prey in its bill with a rapid forward thrush of its neck and head."

The Guide describes the Great Egret as "a stately, white wading bird that usually breeds colonially in groups of five to thirty-five nests. However, there are several reports of isolated Great Egret pairs nesting within Great Blue Heron colonies."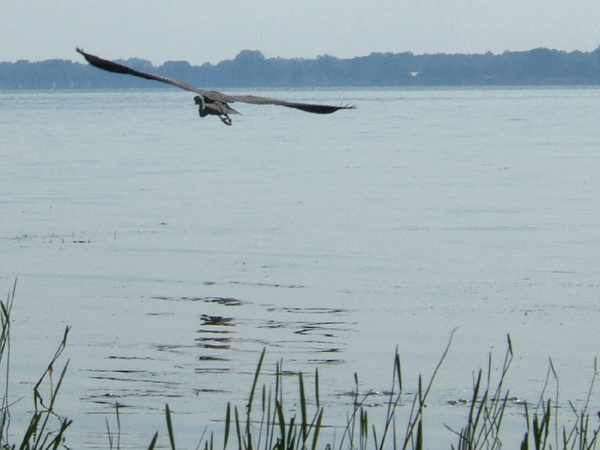 7,744 Stories & Growing Daily...
To date OurHometown.ca has posted a total of 7,744 stories! News, sports, hockey, lifestyle, opinion and more!

Be sure to check out our Columnists archives or, why not Contribute a Story yourself!


OurHometown.ca
offers a very generous revenue sharing opportunity for our Columnists. If you are interested in learning more details about writing for us, please send us an
EMAIL.

Click on Photo or Story Title for more info
OurHometown.ca News Database Last Updated:
Oct. 10, 2017 @ 2:06 PM EDT