SNAPSHOT - In loving memory of Bernard Trepanier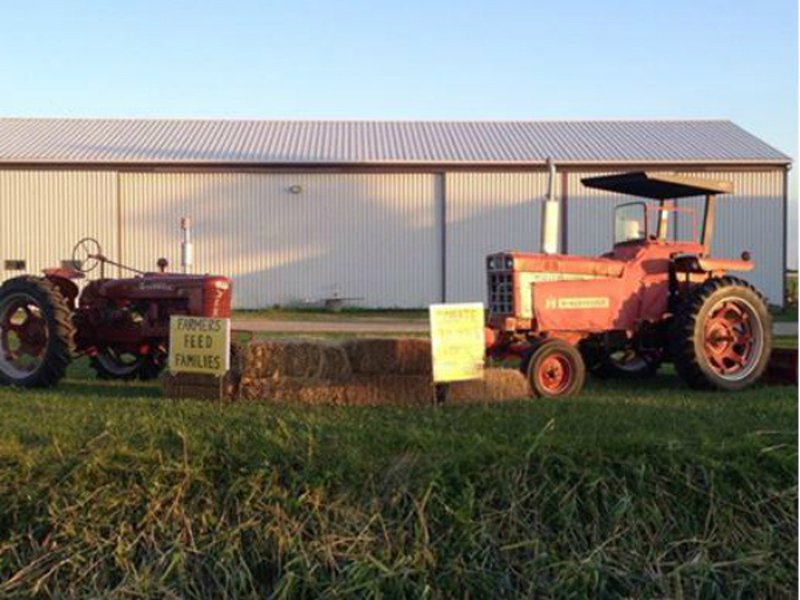 Tilbury - Jul. 4, 2014: When my grandfather passed away this week, our family decided to go with a farmer theme for the wake and funeral in his memory. We asked in the obituary that in lieu of flowers, please donate food items to the Tilbury Help Centre or your local food bank. We pulled out grandpa's tractors and displayed them in grandma's front yard with signs, pictured above.

When you sit down for supper next, pray for and thank all farmers! Without their lifetime of hard work and dedication where would we be?

In loving memory of my grandfather Bernard Trepanier.

PS - Grandpa I promise to always check my oil!!!


---
---

---
8,399 Stories & Growing Daily...
To date Hometown Media has posted a total of 8,399 stories! News, sports, hockey, lifestyle, opinion and more!


4,931 stories on OurHometown.ca

3,468 stories on HometownHockey.ca
Be sure to check out our Columnists archives or, why not Contribute a Story yourself!


Hometown Media
offers a very generous revenue sharing opportunity for our Columnists. If you are interested in learning more details about writing for us, please send us an
EMAIL.