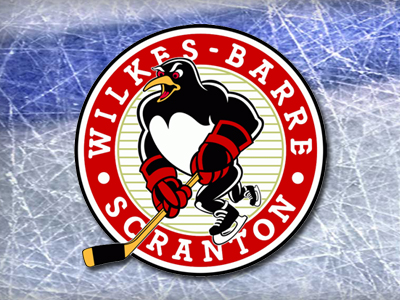 Tonight's game didn't start out the way the WBS Penguins would have liked as the Springfield Thunderbird's would be the first to score
Mountain Top - December 31, 1969 -
Tonight's game didn't start out the way the WBS Penguins would have liked as the Springfield Thunderbird's would be the first to score giving them the jump, but the Penguins would answer back with a goal of their own Jake Guentzel on a nice breakaway makes it 1-1.
Josh Archibald would get called for high sticking and get an extra 2 for unsportsmanlike giving the Thunderbirds a four minute minor and Springfield would score making it 2-1. Jake Guentzel would tally his second of the game putting him on HTA and evening the game up nearing the end of the first. The Thunderbird's would take two penalties at the end of the first giving the Pens a 1:46 of 5 on 3 carry over to start the second.
Jake Guentzel would get his hat trick in the opening minutes of the second period with a nice power play goal WBS lead 3-2. The Penguins would tally another in the beginning of the second what I saw as Oskar Sundqvist the announcement said Garret Wilson but what ever WBS up 4-2.
The Thunderbirds would tally a third goal after Tristan Jarry got taken out after review the refs waived it off, but Springfield would rally and get a goal nearing the end of the period making it 4-3 Penguins lead at the second intermission.
Springfield was looking for the even up goal in the third coming at the Penguins with everything they had but WBS held. WBS would give Springfield some power play chances but the WBS penalty kill would take care of things.
Nearing the end of regulation Springfield would pull McKenna but that would only open the door for the Penguins as Cameron Gaunce would tally an empty netter making it final WBS 5 Springfield 3 extending the WBS win streak to seven.