| | |
| --- | --- |
| | |
Chicago Bears Training Camp - Renewed pre-season excitement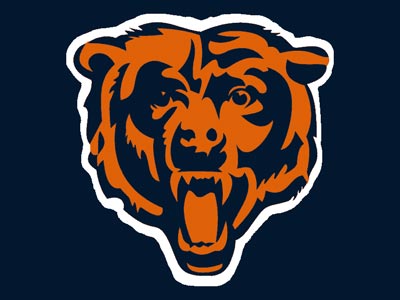 Chicago - July 31, 2013 - A funny thing happened while I was working a lot and sleeping a little over the last several weeks-football is back! Since I won't have time to get to Bourbonnais as usual, if anyone out there makes it down, please let everyone know here what you've seen.

Some notes:
I'm not even going to utter the I-word. This is the time of year when some seasons get derailed before they even start. Some key players in the NFL have already gone down. So far, so good in Bourbonnais.

Too bad that former defensive tackle Sedrick Ellis' career with the Bears didn't even start, as he retired before even reporting. Ellis was a top-10 pick by the New Orleans Saints in 2008 that didn't pan out, but this exact situation worked out pretty good for the Bears in 2011 when they signed another DT failure in Amobi Okoye. In Ellis' place, the Bears signed Jamaal Anderson, another first-round pick that didn't have the success expected of him.

Of course I'm excited for the Chicago Bears' chances in 2013; hopes are high for me. But especially on a national level, seems nobody gives the Bears a chance against the Packers, Vikings and possibly even the Lions this year. I will stick to my gut feeling that taking a ten-win team with a strong defense, improved personnel on offense and its first legitimate offensive coach in generations will result in an improvement on that record this year. But the doubts some have are also justified-losing a couple key players could devastate the team, and it could take time to adjust to radical changes on offense. I for one am hoping for and expecting the best.

I don't have the exact information in front of me, but will do the research soon. Everyone knows that the Bears have something like 14 key players with expiring contracts after 2013, and the team currently has less than $2 million in salary cap space remaining. But the good news is, all of the cap money currently being used by those 14 players will also be free in 2014. So the ability to re-sign many and possibly upgrade will be there.

Finally, there was a real good piece in the Chicago Tribune yesterday about the completely shrouded Bears ownership structure. Very interesting. I've been giving Chicago Bears History presentations for four years now, in which I talk a little bit about how the Bears' ownership has evolved over the years. I knew that in the early 1990′s George Halas Jr. "Mugs'" children's share of the team were bought out, but this isn't entirely correct. Mugs' (who died in 1979) own share was bought out then, but Mugs' children each still have a share. So good to know the Halas name still exists with the team, a fact of which I was not aware.


7,869 Stories & Growing Daily...
To date OurHometown.ca has posted a total of 7,869 stories! News, sports, hockey, lifestyle, opinion and more!

Be sure to check out our Columnists archives or, why not Contribute a Story yourself!


OurHometown.ca
offers a very generous revenue sharing opportunity for our Columnists. If you are interested in learning more details about writing for us, please send us an
EMAIL.

Click on Photo or Story Title for more info
OurHometown.ca News Database Last Updated:
Apr. 19, 2019 @ 9:17 AM EDT