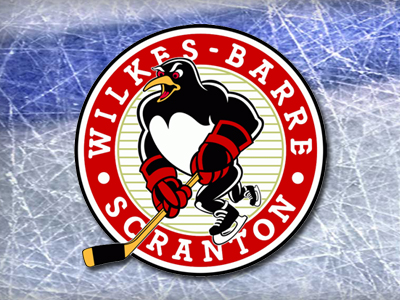 Tonight's game got off to a slow start, not in playing way but in scoring way.
Wilkes-Barre - January 17, 2015 -
Tonight's game got off to a slow start, not in playing way but in scoring way. There was a lot of end to end hockey WBS having a little trouble clearing their zone at times but seemed to get that under control. WBS having some chances in the Sharks end but just could not get the goal.
The Sharks would score first as J.S. Dea makes a bad turnover Daniil Tarasov would make a few nice moves and dump it in past Zatkoff making it a 1-0 game. Not long after Micheal Haley comes in on Zatkoff making it 2-0 Worcester, and now WBS has a hole to climb out of. Nick Drazenovic gets whistled for a high stick putting the Sharks on the power play with just 2:01 left to play in the first, Bryan Lerg, yes ex-Penguin makes WBS pay.
At the end of the first period it was the Worcester Sharks 3 the WBS Penguins 0. WBS had a few chances in the first but it seemed that the ice was tilted towards the sharks with just 40 minutes left in regulation the Penguins had a rut to climb out of.
Goalie change for the WBS Penguins to start the second period Matt Murray comes in for Jeff Zatkoff, WBS hoping the change does them good. WBS gets a chance on the power play but cannot find the right combination to get the goal. Sharks come back with a tic tac goal not long after the WBS PP chance making it a 4-0 game putting WBS further in the hole with less time to play.
That is where things would sit after two periods of play the WBS Penguins not having a good showing through 40 minutes and only 20 more to go wasn't looking great for the boys up in Worcester.
The third period was not any better for the WBS Penguins Rust had a chance but Grosenick shut him down keeping the Sharks out in front the entire game.
Things would stay right where they were after the second period the WBS Penguins seeming to be once bit and twice shy against the Sharks not able to create any type of offense going. That would be that for the third period really not much to say, Troy Grosenick making some great save and getting his first SO blanking the WBS Penguins 4-0