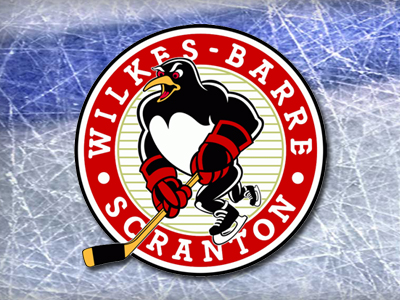 t was the WBS Penguins getting on the boards first Jayson Megna  put one past Hershey's Grubauer no this isn't a cut and paste from Wednesday but it sure seemed like it
Wilkes-Barre - March 14, 2015 -
It was the second WBS Hershey Bears showdown of the week at the Mohegan Sun Arena at Casey Plaza tonight. Scout night add in Bobblehead night and you get a nice crowd.
It was the WBS Penguins getting on the boards first Jayson Megna  put one past Hershey's Grubauer no this isn't a cut and paste from Wednesday but it sure seemed like it Pens up one to nothing.
Hershey came hard but the Pens stood tall excepting the challenge and meeting it even killing off the PL3 interference penalty. The Penguins would score again Conor Sheary would put the Pens up 2-0 on a great feed from Jayson Megna late in the first ending the period Pens lead 2-0.
Was a hard fought second period the Hershey Bears cutting the Penguins lead in half just past the ten minute mark of the period. The WBS Penguins would come back making it a two goal game once again just four minutes later as Dominik Uher picks up a rebound and snaps it past Grubauer making it 3-1 WBS.
Payerl and O'Brien do a little dance and would sit for five but that would be that for the second as WBS Penguins take the 3-1 lead to the dressing room with just 20 more minutes left in tonight's game.
It was a fight to the end the Bears kept coming but the Penguins had the edge keeping them out and holding the lead.  It was hit for hit shot for shot right down to the wire.
The end result tonight was the WBS Penguins coming out victorious against the for the second time this week same two goal spread but different score tonight the Pens beat the Bears 3-1.