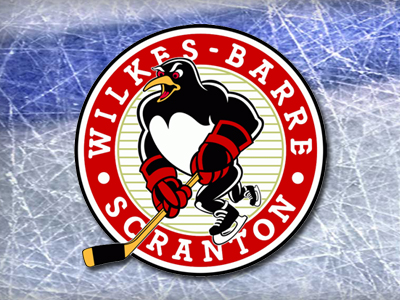 Matt Murray setting a new AHL record (as I said before Goaltender Of The Year) beating Gordie Bell's record for shutouts in a season by a rookie goaltender, this record is from way back too 1942-43
Wilkes-Barre - March 22, 2015 -
WBS got off to a slow start this afternoon not able to get a shot on net until just past the halfway point of the first period.  It seem like the first half of the first. Was all Lehigh Valley but Matt Murray in net did a great job of keeping it 0-0.
Archibald and Akeson did a little dance after some rough stuff between Farnham and Stortini  and ended up sitting. The Penguins ended up on the power play but did not get anything out of it. That is how the first word in I'll even at zero heading for the dressing room WBS would have 45 seconds of carryover to start the second period.
WBS gets no satisfaction out of the power play but seem to have gained some momentum picking up their pace a little bit. Tom Kostopoulos  scores the Penguins first goal a nice wrister past Zepp at 11:15 of the second making it one to none WBS.
Bobby Farnham makes its two nothing just fifty five seconds later with a rocket blast past Zepp helping the Penguins gain more momentum. That's how the second wall and heading off the ice for the second or omission penguins leading two nothing.
It was an all out effort for the Phantoms putting everything they could on net attempting to get back into this game but Matt Murray and the rest of the Penguins held them out.
WBS would get one more goal in the night an empty netter Scott Harrington would get the tally to make it a WBS Penguin Shut Out that's number ten for Matt Murray setting a new AHL record (as I said before Goaltender Of The Year) beating Gordie Bell's record for shutouts in a season by a rookie goaltender, this record is from way back too 1942-43, what a spectacular job by rookie Matt Murray.
Ending result today the WBS Penguins take the Lehigh Valley Phantoms 3-0