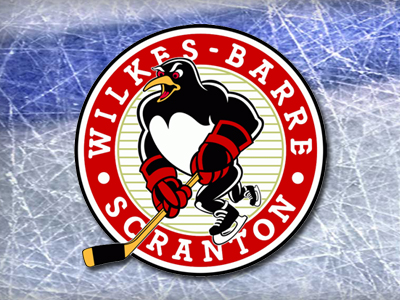 The Albany Devils took on The WBS Penguins last night , taking it to the Penguins.
Wilkes-Barre - April 17, 2015 -
It was the WBS Penguins taking on the Albany Devils tonight for the next to last home game for the 2015 WBS Penguins season.
The first period seemed to be a slow one not much in the way of offense on either side just over fourteen minutes in there was still only 4 shots on net for both sides. LeBlond and Janssen did a little dance during the first few minutes of the first trying to set the tone.
The Devils would tally two goals during the first period the first was an extra effort goal for the Devils the second tally was a shot in the dark that Murray never saw as he was screened by Wohlbergh. At the end of one the WBS Penguins were looking at a 2 goal hole to climb out of with forty more minutes of hockey to play.
There was no change in score for the second period but the Penguins picked up their shots on goal. Albany seemed to be on a mission looking to keep their season rolling. According to one of the Devils players we spoke to they need this win tonight and all the rest of their games to make it to post season.
WBS left the ice for the second intermission trailing still 2-0 now with only twenty more minutes of regulation left.
Albany would score two more goals on WBS in the third period taking a commanding 4-0 lead in the third period and the WBS Penguins just would never recover. Albany was clearly out to get things done from the very beginning and did what they set out to do tonight beating the Penguins 4-0.