Daniel Alfredsson on the verge of returning to the Senators organization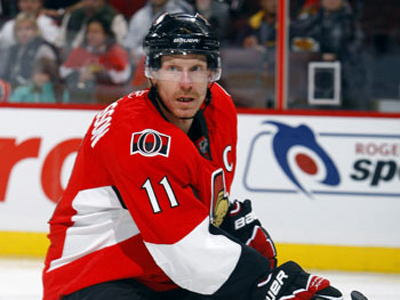 CFRA Radio in Ottawa is reporting a source tells TSN 1200 that former Ottawa Senators captain Daniel Alfredsson could be returning to the club in the hockey operations department. He is reportedly just working out the final details and an official announcement is expected before the start of training camp
Ottawa - August 21, 2015 - CFRA Radio in Ottawa is reporting a source tells TSN 1200 that former Ottawa Senators captain Daniel Alfredsson could be returning to the club in the hockey operations department.

He is reportedly just working out the final details and an official announcement is expected before the start of training camp.


---

---
---

---
3,453 Hockey Stories so far,
and Growing Daily!

#
PLAYER
TM
GP
PTS
PPG
&nbsp
Draisaitl, Leon&nbsp
69
110
1.59
&nbsp
McDavid, Connor&nbsp
63
96
1.52
&nbsp
Pastrnak, David&nbsp
69
94
1.36
&nbsp
Panarin, Artemi&nbsp
67
93
1.39
&nbsp
MacKinnon, Nathan&nbsp
68
93
1.37
&nbsp
Marchand, Brad&nbsp
69
86
1.25
&nbsp
Kucherov, Nikita&nbsp
67
84
1.25
&nbsp
Kane, Patrick&nbsp
69
82
1.19
&nbsp
Matthews, Auston&nbsp
69
79
1.14
&nbsp
Huberdeau, Jonathan&nbsp
68
78
1.15
Stat Database Last Updated:
Jul. 11, 2020 @ 9:48 AM EDT