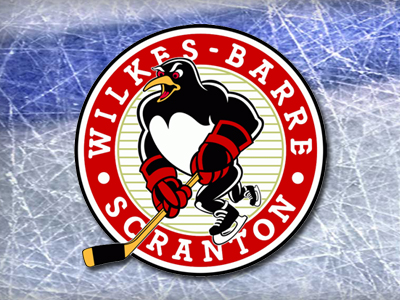 Matt Murray Records 13th Career Shutout 4th Against Springfield Falcons. WBS to face Falcons again tomorrow night in WBS
Mountain Top - October 23, 2015 -
WBS Penguins get the first power play of the night as the Falcons Domenic Monardo sat for a slashing call, the Pens get some nice set ups some great chances but Louis Domingue does a great job at keeping the Penguins out of the net. The Penguins would get two more chances on the power play but would not be able to get anything in net.
Springfield would get a chance on the power play in the first but the WBS PK would do it's job along with Matt Murray who came up big with some saves keeping the score even at zero. Lot's of action in the first both sides getting chances heading off the ice still looking for that first goal.
The second period started with the Falcons bringing some carry over power play 57 seconds to be exact, but the WBS PK would do it's job and kill off the remaing penalty. Derrick Pouliot would tally the Penguins first goal from the high slot knuckling one past Louis Domingue making it a 1-0 game.
Later in the second frame Reid McNeill would get whistled for closing his hand on the puck giving the Falcons a glorious chance to even things up but Laurent Dauphin would set a pick and get called for interference creating some 4 on 4 hockey. WBS would get a short power play out of Dauphins penalty and Tom Kostopoulos would make it count tipping in a Scott Wilson shot from the point giving WBS a 2-0 lead with just 45 second left in the period, this by the way was the 350 career point for Kostopoulos.
WBS would give the Falcons a chance about a third of the way into the third as Josh Archibald would be whistled for holding the stick but the WBS PK would again do it's job and hold the most dangerous lead in hockey.
Springfield would pull Louis Domingue at a bad time Scott Wilson tallies the Penguins third goal of the night an empty netter, just seconds later Matia Marcantuoni would tally WBS's 4th goal another empty netter then to finish off the nightDominik Simon would tally the Penguins fifth goal making it 5-0 WBS. To put these last three goals in perspective for you it was three goals in just under 3 minutes.
Matt Murray would get the SO his 13th career shutout his 4th facing the Falcons that is a .993SV% against the falcons earning him the number one star tonight.