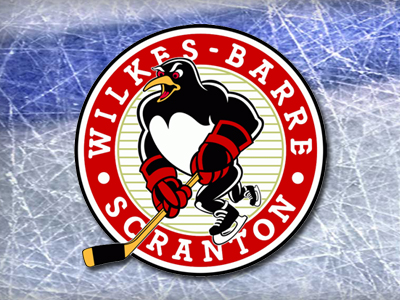 The WBS Penguins out shined the Utica Comets tonight as they Held on to their lead beating the 4-2
Wilkes-Barre - January 9, 2016 -
Tonight's game against the Utica Comets started out looking like a great game to be at with a nice contingent of Utica followers in hand. The chanting stated before the game and the banter between them and WBS Penguins fans was in full swing, reminded me of the old days in WBS.
The Pens got off to a nice start Tom Kostopoulos getting the boys on the board as WBS was on the power play just before the ten minute mark of the first. Will O'Neill would light the lamp later in the first at 19:55 making it 2-0 WBS heading off the ice for the first intermission.
A lot of action end to end in the second frame not a bunch of scoring though. WBS getting some great chances Joe Granata doing a nice job in net for the Comets.
Tristan Jarry coming up huge for WBS making some high light saves but the Comets would sneak one in on a five on three power play nearing the end of the second to make it a 2-1 game heading off the ice for the second intermission.
Utica would try to get things going in the third period but the Penguins would answer all the attempts. The Comets would however get an empty net extra attacker goal late in the period making it a one goal game with enough time to even things up 1:45 to be exact. The Penguins would hold them to that goal and sink and an empty netter to make the end result a 4 to 2 WBS Penguin win.