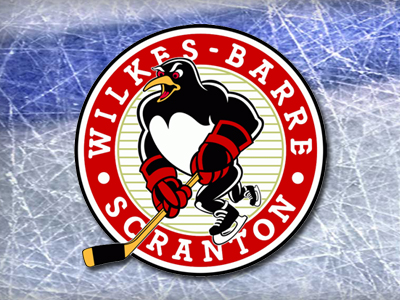 Jarry Stopping 34 shots helps Penguins past Pirates tonight in Portland.
Mountain Top - January 23, 2016 -
Penguins took to the ice tonight for their second game in Portland looking to better the record for the weekend, last night dropping to the Pirates 2-1. Things start out were they left off the boys still a bit chippy from last night. WBS heads to the Penalty Kill first tonight giving the Pirates a chance to jump on the board but the WBS PK and Tristan Jarry keep it a 0-0 game.
Roco Grimaldi would head to the sin bin for Portland giving WBS it's first power play of the night and it wouldn't take WBS long Scott Wilson tallies the Pens first of the night a power play goal making it 1-0. McFarland would get whistled for elbowing just after the Penguins goal putting WBS back on the power play looking for number two, it wouldn't take them long Clark Seymour puts it on net and Tom Sestito redirects it pas Mike McKenna making it 2-0 WBS. Portland having trouble staying out of the box this period but none the less at the buzzer WBS holding a 2-0 lead looking toward the second frame.
The Penguins seemed to catch whatever the Pirates had in the first period handing the Pirates two power plays early in the second including over a minute of 5 on 3, but the Penguins keep it 2-0. Tom Sestito would get a nice breakout pass to Josh Archibald, Archibald would come in on McKenna all alone backhand one on net McKenna got a piece of it but it trickles in making it 3-0 WBS.
The Penguins make it 4-0 with 14:12 left in regulations as Carter rowney forces a turnover finds Sahir Gill skating in who puts it on net and past Mike McKenna five hole for a nice WBS goal. WBS Got another chance on the power play as Portland still having troubles staying out of the box, Tom Kostopoulos would tip one past Mike McKenna to make it 5-0 WBS.
That would be all for the night Tristan Jarry having a great game making 34 saves on the night getting his 3rd shutout of his season keeping the WBS Penguins out in front for the win tonight.