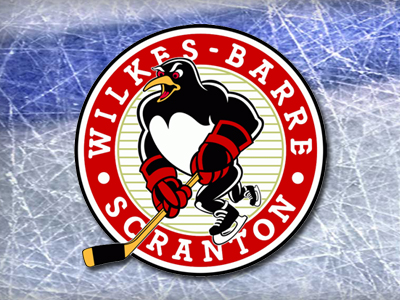 Daniel Sprong gets the Penguins off and running with a nice tally just 44 seconds in to tonight's game against the Hershey Bears.
Mountain Top - May 4, 2016 -
Daniel Sprong gets the Penguins off and running with a nice tally just 44 seconds in to tonight's game. WBS would give the Bears the first power play of the game Teddy Blueger sat in the bin taking a holding penalty, the Penguins would kill the first penalty of the series off nicely keeping it 1-0. WBS would get a glorious chance to go up two to nothing as Aaron Ness froze the puck in the crease as the Pens were driving the net, Jake Guentzel gets the PS but Peters saves it keeping it 1-0 nearing the end of the first. At the buzzer it was the Penguins keeping a one goal lead heading off to the dressing room, Hershey amounting just six shots on net for the entire first period.
WBS comes out flying in the second period as Carter Rowney puts the puck in the net just 14 seconds in making it a 2-0 game. Both sides getting a chance on the power play in the second but neither would get anything out of it. Casey DeSmith doing a nice job in the second keeping the Bears out of the Penguins net.
Jeremy Peters doing a nice job for the Bears as well but the Penguins just seeming to have something figured out snapping two goals in two period in the opening seconds. As the second period came to an ens the WBS Penguins holding a two nothing lead looking at twenty more minutes to play in game one.
The WBS Penguins would take a three to nothing lead in the third with a nice power play goal Daniel Sprong goes on HTA as he gives WBS a little breathing room. Hershey kept trying to get something going but the WBS Penguins were doing a great job of limiting their chances on net.
Hershey pulled Peters with just over 4 minutes left in regulation, as things get going Ryan Parent gets whistled for a trip and Hershey keeps the net empty giving the a 6 on 4 but the Penguins on the PK get to take shots at the net without it being icing. Tom Kostopoulos hits the empty net making it 4-0 WBS casey DeSmith getting his first Shutout of the post season and his career as the WBS Penguins take game one round 2 beating the Hershey Bears.