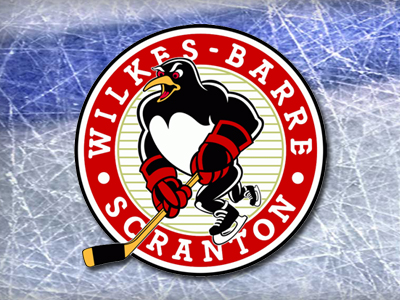 Pens fall behind in series 2-1, Just couldn't seem to crack Bears defense
Wilkes-Barre - May 7, 2016 -
It was a fast paced first period both sides really getting after it, WBS getting some nice chances but Peters keeping the out of the Bears net. Casey DeSmith making some great saves on the Bears as well in the first but despite their efforts the Bears would tally the first goal tonight.
The WBS Penguins did have a few bad turnovers but the Bears could not take advantage of them. At the first buzzer WBS trailed 1-0.
Hershey stated the second on the power play but got nothing from it wouldn't be until one of their later power plays that the Bears would take a two to nothing lead giving the WBS Penguins a bigger hole to climb out of.
Hershey would take a three nothing lead over the Penguins just a minute and a half later on a blown coverage by WBS, at the bell the Bears would take their lead to the dressing room and WBS would need to find something in the third looking a bit tired leaving the ice.
The Beats would score two more goals in the third but WBS would tally some goals as well. It was one for one Niclas Andersen would get the Pens on the boards making it 4-1, but the Bears answered right back making it 5-1.
Jake Guentzel would give the Pens their second of the night making it 5-2 but that would be that. The WBS Penguins dropping game three going down two to one on the series looking for a win in home ice Monday for game four.