| | |
| --- | --- |
| | |
Canucks acquire Sutter from Penguins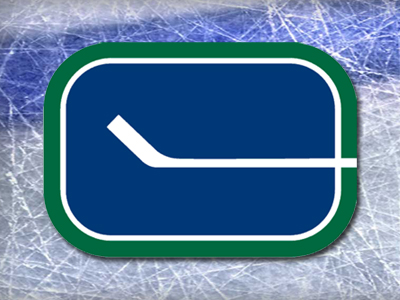 The Vancouver Canucks acquired forward Brandon Sutter and a conditional third-round pick at the 2016 NHL Draft from the Pittsburgh Penguins on Tuesday for forward Nick Bonino, defenseman Adam Clendening and a second-round pick in 2016
Vancouver - July 28, 2015 - The Vancouver Canucks acquired forward Brandon Sutter and a conditional third-round pick at the 2016 NHL Draft from the Pittsburgh Penguins on Tuesday for forward Nick Bonino, defenseman Adam Clendening and a second-round pick in 2016.

Canucks general manager Jim Benning said trade discussions between him and Penguins GM Jim Rutherford began back in June at the NHL Draft.

"We've been talking for the last month about different scenarios and the last couple days it kind of all came together," Benning said.

Sutter, 26, had 21 goals and 12 assists in 80 games last season and one goal and one assist in five Stanley Cup Playoff games. A first-round pick (No. 11) by the Carolina Hurricanes in 2007, Sutter has 98 goals and 87 assists in 495 regular-season games between the Penguins and Hurricanes, and eight goals and four assists in 33 playoff games.

Bonino, 27, had 15 goals and 24 assists in 75 games for the Canucks last season and one goal and two assists in six playoff games. Bonino, a sixth-round pick (No. 173) by the San Jose Sharks in 2007, has 48 goals and 73 assists in 264 games between the Canucks and Anaheim Ducks.

"I think Brandon and Nick, they have different skill sets," Benning said. "Brandon Sutter is a good two-way player. He's a matchup guy and brings us speed through the middle of the ice and I think he solidifies our center ice."

Clendening, 22, had two assists in 17 games for the Canucks last season and one goal and one assist in four games for the Chicago Blackhawks. A second-round pick by Chicago (No. 36) in 2011, Clendening has one goal and three assists in 21 games between Vancouver and Chicago.


---

---
---

---
3,472 Hockey Stories so far,
and Growing Daily!

#
PLAYER
TM
GP
PTS
PPG
&nbsp
McDavid, Connor&nbsp
82
153
1.87
&nbsp
Draisaitl, Leon&nbsp
80
128
1.60
&nbsp
Kucherov, Nikita&nbsp
82
113
1.38
&nbsp
Pastrnak, David&nbsp
82
113
1.38
&nbsp
MacKinnon, Nathan&nbsp
71
111
1.56
&nbsp
Tkachuk, Matthew&nbsp
79
109
1.38
&nbsp
Robertson, Jason&nbsp
82
109
1.33
&nbsp
Rantanen, Mikko&nbsp
82
105
1.28
&nbsp
Nugent-Hopkins, Ryan&nbsp
82
104
1.27
&nbsp
Pettersson, Elias&nbsp
80
102
1.28
Stat Database Last Updated:
Sep. 29, 2023 @ 12:07 PM EDT