Trocheck helps Panthers defeat Red Wings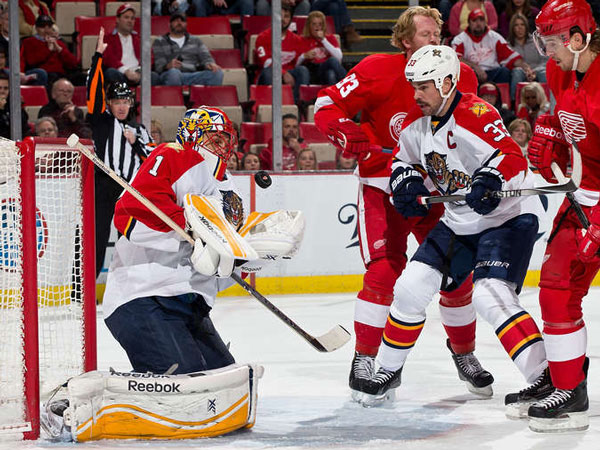 Detroit - Dec. 3, 2014 - It was quite a homecoming for Vincent Trocheck.

The Florida Panthers rookie center, who played youth hockey in Detroit and junior hockey for two Ontario Hockey League teams based in Michigan, had a goal and two assists and Florida defeated the Detroit Red Wings 4-3 on Tuesday at Joe Louis Arena to snap Detroit's four-game winning streak.


---

---
---

---
3,455 Hockey Stories so far,
and Growing Daily!

#
PLAYER
TM
GP
PTS
PPG
&nbsp
McDavid, Connor&nbsp
56
105
1.88
&nbsp
Draisaitl, Leon&nbsp
56
84
1.50
&nbsp
Marchand, Brad&nbsp
53
69
1.30
&nbsp
Marner, Mitch&nbsp
55
67
1.22
&nbsp
Matthews, Auston&nbsp
52
66
1.27
&nbsp
Rantanen, Mikko&nbsp
52
66
1.27
&nbsp
Kane, Patrick&nbsp
56
66
1.18
&nbsp
MacKinnon, Nathan&nbsp
48
65
1.35
&nbsp
Scheifele, Mark&nbsp
56
63
1.13
&nbsp
Crosby, Sidney&nbsp
55
62
1.13
Stat Database Last Updated:
May. 20, 2021 @ 6:16 AM EDT