Lack leads Canucks' shutout against Penguins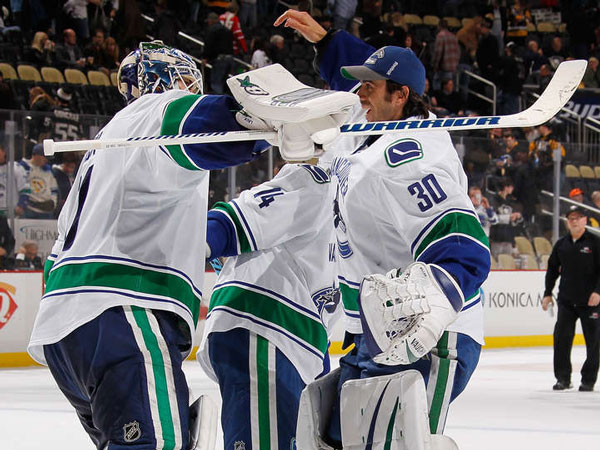 Pittsburgh - Dec. 4, 2014 - Eddie Lack didn't show signs of rust in his first start since Nov. 20, leading the Vancouver Canucks to a 3-0 win against the Pittsburgh Penguins at Consol Energy Center on Thursday.

Lack stopped 21 shots for his first shutout in eight starts this season.


---

---
---

---
3,472 Hockey Stories so far,
and Growing Daily!

#
PLAYER
TM
GP
PTS
PPG
&nbsp
McDavid, Connor&nbsp
82
153
1.87
&nbsp
Draisaitl, Leon&nbsp
80
128
1.60
&nbsp
Kucherov, Nikita&nbsp
82
113
1.38
&nbsp
Pastrnak, David&nbsp
82
113
1.38
&nbsp
MacKinnon, Nathan&nbsp
71
111
1.56
&nbsp
Tkachuk, Matthew&nbsp
79
109
1.38
&nbsp
Robertson, Jason&nbsp
82
109
1.33
&nbsp
Rantanen, Mikko&nbsp
82
105
1.28
&nbsp
Nugent-Hopkins, Ryan&nbsp
82
104
1.27
&nbsp
Pettersson, Elias&nbsp
80
102
1.28
Stat Database Last Updated:
Sep. 29, 2023 @ 12:07 PM EDT