Islanders top Senators to sweep home-and-home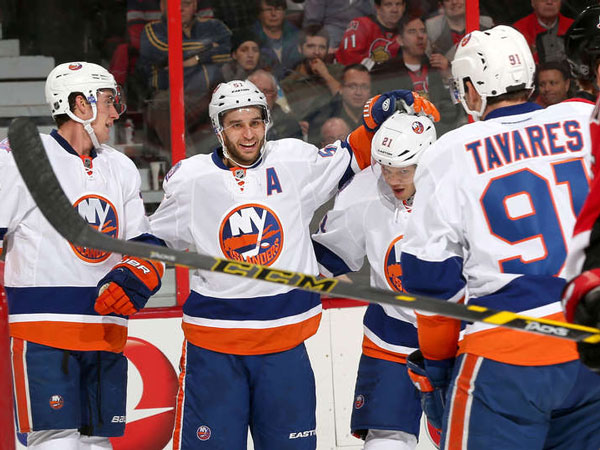 Ottawa - Dec. 4, 2014 - The Ottawa Senators honored the greatest offensive star in franchise history Thursday, and then proceeded to produce very little offense.

Daniel Alfredsson kicked things off with an emotional goodbye to his Ottawa fans, but the Senators were unable to provide their former captain with a fairy-tale ending in a 2-1 loss to the New York Islanders.


---

---
---

---
3,468 Hockey Stories so far,
and Growing Daily!

#
PLAYER
TM
GP
PTS
PPG
&nbsp
McDavid, Connor&nbsp
56
105
1.88
&nbsp
Draisaitl, Leon&nbsp
56
84
1.50
&nbsp
Marchand, Brad&nbsp
53
69
1.30
&nbsp
Marner, Mitch&nbsp
55
67
1.22
&nbsp
Matthews, Auston&nbsp
52
66
1.27
&nbsp
Rantanen, Mikko&nbsp
52
66
1.27
&nbsp
Kane, Patrick&nbsp
56
66
1.18
&nbsp
MacKinnon, Nathan&nbsp
48
65
1.35
&nbsp
Scheifele, Mark&nbsp
56
63
1.13
&nbsp
Crosby, Sidney&nbsp
55
62
1.13
Stat Database Last Updated:
Oct. 13, 2021 @ 5:42 AM EDT