Blue Jackets top Panthers for 10th time in row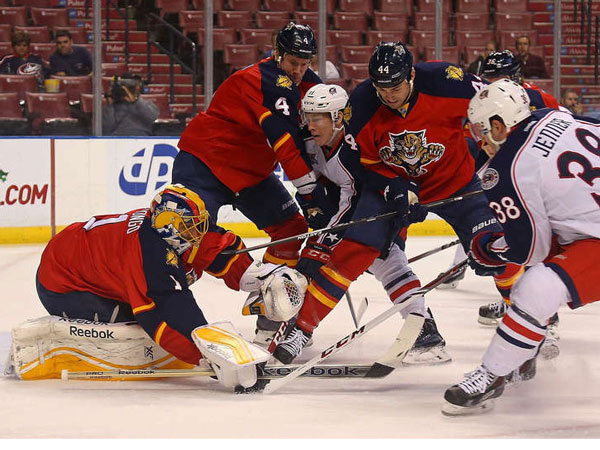 Sunrise - Dec. 4, 2014 - The Columbus Blue Jackets squandered a three-goal lead Thursday, but that didn't prevent them from defeating the Florida Panthers again.

Ryan Johansen scored the only goal of the shootout, and the Blue Jackets made it 10 in a row against the Panthers with a 4-3 win at BB&T Center.


---

---
---

---
3,472 Hockey Stories so far,
and Growing Daily!

#
PLAYER
TM
GP
PTS
PPG
&nbsp
McDavid, Connor&nbsp
82
153
1.87
&nbsp
Draisaitl, Leon&nbsp
80
128
1.60
&nbsp
Kucherov, Nikita&nbsp
82
113
1.38
&nbsp
Pastrnak, David&nbsp
82
113
1.38
&nbsp
MacKinnon, Nathan&nbsp
71
111
1.56
&nbsp
Tkachuk, Matthew&nbsp
79
109
1.38
&nbsp
Robertson, Jason&nbsp
82
109
1.33
&nbsp
Rantanen, Mikko&nbsp
82
105
1.28
&nbsp
Nugent-Hopkins, Ryan&nbsp
82
104
1.27
&nbsp
Pettersson, Elias&nbsp
80
102
1.28
Stat Database Last Updated:
Sep. 29, 2023 @ 12:07 PM EDT