Hossa scores twice in Blackhawks' win vs Predators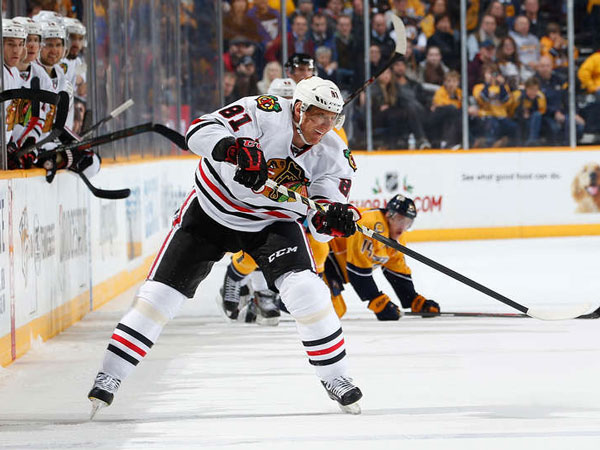 Nashville - Dec. 7, 2014 - Marian Hossa had two goals to lead the Chicago Blackhawks to a 3-1 win Saturday against the Nashville Predators at Bridgestone Arena.

Chicago has won six in a row and nine of its past 10 games and moved ahead of Nashville for the Central Division lead.


---

---
---

---
3,453 Hockey Stories so far,
and Growing Daily!

#
PLAYER
TM
GP
PTS
PPG
&nbsp
Connor, Kyle&nbsp
4
7
1.75
&nbsp
MacKinnon, Nathan&nbsp
4
7
1.75
&nbsp
Stone, Mark&nbsp
4
7
1.75
&nbsp
Hayes, Kevin&nbsp
5
7
1.40
&nbsp
Petry, Jeff&nbsp
5
7
1.40
&nbsp
Toffoli, Tyler&nbsp
5
7
1.40
&nbsp
Horvat, Bo&nbsp
6
7
1.17
&nbsp
Stamkos, Steven&nbsp
3
6
2.00
&nbsp
Eichel, Jack&nbsp
4
6
1.50
&nbsp
Hall, Taylor&nbsp
4
6
1.50
Stat Database Last Updated:
Jan. 22, 2021 @ 9:53 PM EST