Bobrovsky leads Blue Jackets past Lightning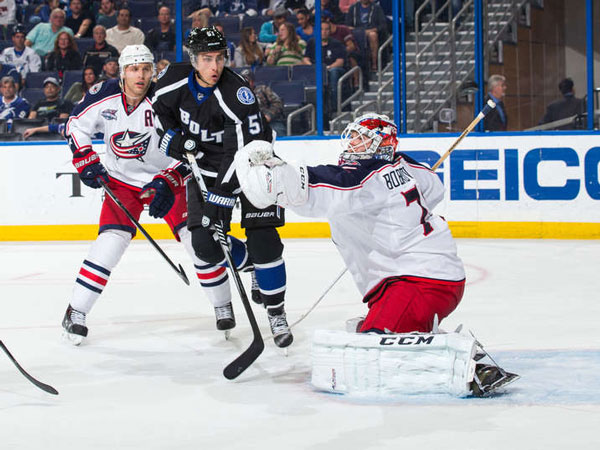 Tampa - Dec. 7, 2014 - Columbus Blue Jackets goalie Sergei Bobrovsky didn't face nearly as many shots Saturday as he did two nights earlier, but the result was the same.

Bobrovsky made 33 saves and the Blue Jackets defeated the Tampa Bay Lightning 3-1 at Amalie Arena.


---

---
---

---
3,472 Hockey Stories so far,
and Growing Daily!

#
PLAYER
TM
GP
PTS
PPG
&nbsp
McDavid, Connor&nbsp
82
153
1.87
&nbsp
Draisaitl, Leon&nbsp
80
128
1.60
&nbsp
Kucherov, Nikita&nbsp
82
113
1.38
&nbsp
Pastrnak, David&nbsp
82
113
1.38
&nbsp
MacKinnon, Nathan&nbsp
71
111
1.56
&nbsp
Tkachuk, Matthew&nbsp
79
109
1.38
&nbsp
Robertson, Jason&nbsp
82
109
1.33
&nbsp
Rantanen, Mikko&nbsp
82
105
1.28
&nbsp
Nugent-Hopkins, Ryan&nbsp
82
104
1.27
&nbsp
Pettersson, Elias&nbsp
80
102
1.28
Stat Database Last Updated:
Sep. 29, 2023 @ 12:07 PM EDT