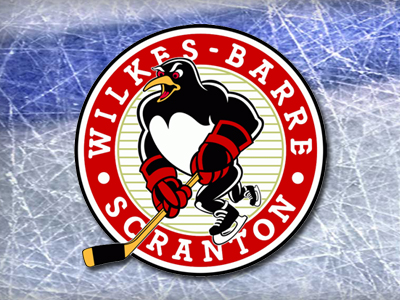 Mountain Top - Apr. 21, 2016: It was Providence getting the jump tonight sinking a short handed goal to start, WBS not able to get anything going on the power play this period. FULL STORY
| | |
| --- | --- |
| | Stoney Point - Apr. 10, 2016: It is that time of year again. It is time for the NHL Playoffs, where 16 teams compete for the Stanley Cup, poolies across the globe try to win some dough and the Toronto Maple Leafs work on their golf game. It is a tough time of year for us Leaf fans. When my Dad was alive, he enjoyed running a playoff pool each season. Since his passing in 2008, his tradition has continued and we are ready to launch the 20th Annual Hometown Hockey Playoff Pool. FULL STORY |
| Toronto - Mar. 5, 2016: When it comes to our favourite hockey players, we all think we know just about everything there is to know about some of our games greats. However, as sports stars are now brands in themselves and have so much more to their professional lives away from the ice, we take a look at how our superstars behave once the sticks are down, and how many have turned their skills into cash by other means. FULL STORY | Toronto - Feb. 29, 2016: The Toronto Maple Leafs announced Monday that the club has recalled forwards William Nylander, Kasperi Kapanen, Nikita Soshnikov, Zach Hyman, and Ben Smith from the Toronto Marlies of the American Hockey League (AHL). In addition, forwards Mark Arcobello, Brendan Leipsic and Josh Leivo were loaned to the Marlies. FULL STORY |

Mountain Top - Feb. 12, 2016:
The Penguins would give the Wolf Pack the first power play of the night but kill it off nicely keeping it a 0-0 game. Hartford would be generous and hand the Pens a power play just shortly after
Ottawa - Feb. 9, 2016:
The Ottawa Senators (@Senators) announced today that the club has acquired defenceman Dion Phaneuf, forward Matt Frattin, forward Casey Bailey, forward Ryan Rupert and defence prospect Cody Donaghey from the Toronto Maple Leafs in exchange for defenceman Jared Cowen, forwards Colin Greening, Milan Michalek and Tobias Lindberg as well as Ottawa's second-round pick in the 2017 NHL Draft. No salary will be retained by either team over the trade's entirety.
Windsor - Jan. 30, 2016:
Tonight, the Windsor Spitfires raised the number six worn by Ryan Ellis to the rafters - the greatest honour a player can receive from his former team. His numbers rank him as the all-time leading scoring amongst defencemen in Spitfire history. In his introduction tonight, he was described as being the most decorated rearguard to ever don a Windsor jersey.

Mountain Top - Jan. 24, 2016:
The WBS Penguins looking to better their record for the weekend looking at a one and one coming from Portland headed to Providence to take on the Bruins.

Mountain Top - Jan. 23, 2016:
Tristan Jarry having a great game making 34 saves on the night getting his 3rd shutout of his season keeping the WBS Penguins out in front for the win tonight.