| | |
| --- | --- |
| | |
Lets enjoy the Journey Together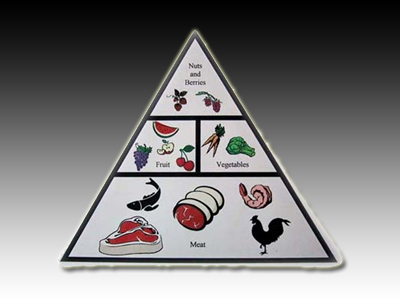 Cornwall - November 29, 2011 - My name is Dan Allaire. I am 38 years old and discovered the benefits of a healthier lifestyle five years ago. Now I am in a position to help you begin yours. I took my passion for health and fitness to the next level and got certified in the Crossfit discipline.

I continue to take certifications and attend various seminars to ensure I keep up with the industry and the very best ways to get and stay healthy. The entries you will find here will be educational, motivational and hopefully engaging to get you to try things that can improve your overall wellbeing.

In 2007, I weighed in at 350lbs and wore a size 44 pair of jeans. Today, I weigh in at 275lbs and wear size 38 and sometimes 36 jeans. I completely overhauled my lifestyle to include a paleo diet (see paleo pyramid) and train a minimum five times a week.

I plan to share beneficial exercises, paleo recipes, motivational thoughts, vacation tips, better restaurant choices and much more. Over the past five years I have encountered many challenges to get myself to this position, so I can understand the days where the going gets tough, I have been there.

I am a believer in being active and balancing that with smart eating habits and the right supplements in order to achieve a better quality of life. If you haven`t already, it`s time to begin your own personal journey to a healthier, happier you.

Be Great!

7,797 Stories & Growing Daily...
To date OurHometown.ca has posted a total of 7,797 stories! News, sports, hockey, lifestyle, opinion and more!

Be sure to check out our Contributors and Columnists archives!
Click on Photo or Story Title for more info
OurHometown.ca News Database Last Updated:
Mar. 22, 2019 @ 10:09 AM EDT