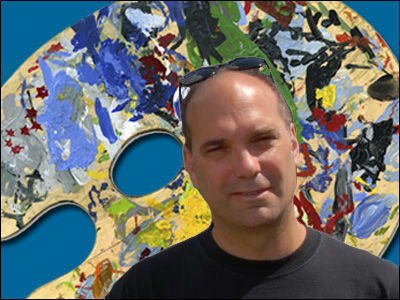 Montreal - Sep. 7, 2011 - It's time. And it's about time.

For years now, I've heard from listeners who have suggested I list the names of the songs and artists I play during the course of a Melnick in the Afternoon show. I've tried to figure out a way to make it work without it being intrusive. And it's been staring me in the face for over two years now.

Originally this music blog was going to feature (almost) instant reviews of various concerts I've attended with friends or by friends and/or relatives. Great idea. Until I get home and decide I'd rather do something else while time slips away and we get further and further away from the actual event (most recent example was Eminem at Osheaga. I had a wonderful piece planned on why more people my age ought to be paying attention to somebody who's work will continue to resonate long after he's gone. But I got sidetracked. And unlike 20 years ago when there seemed to be over 30 hours in a day, I now feel lucky if there's a totally free hour or two.

Plus, I was planning to add the odd photo or two but my smart phone features a camera that ain't too bright. Another reason to take the dive into I-Phone territory. Our new bosses at Bell promise a product that will deliver. Not to mention a discount).

I'm still hopeful of turning this into a full scale meeting point for lovers of all kinds of music but in the meantime, and with a loving nod to Aaron Rand who is starting a web site to list the songs he would have played, if they only let him, here now, to be updated on a daily basis (but don't hold me to that), is the list of songs/artists/albums heard earlier today between 3 and 7 on The Team 990:


"Most Likely You'll Go Your Way (And I'll Go Mine)" - Bob Dylan/The Band (Live) "Before The Flood"
"Rainy Day Women #12 & 35" - Bob Dylan/The Band (Live) "Before The Flood"
"Burn The Bridge" - Jesse Malin & St. Marks Social "Love it to Life"
"Take 'Em Down" - Dropkick Murphys "Going Out In Style"
"I'm The Slime" - Frank Zappa "Strictly Commercial"
"I'm Going Home" - The Jeff Healy Band The Live Series "Live at Grossman's - 1994"
"Theme from New York, New York" - Frank Sinatra "The Reprise Collection"
"New York, New York" - Ryan Adams "Gold"
"Tide Is Turning" - Roger Waters "Radio K.A.O.S."
"Candle in the Wind" - Elton John Live at funeral of Princess Diana Sept 6, 1997
"This House Is Rockin'" - Stevie Ray Vaughan & Double Trouble Box Set
"I'm Goin' Down" - Stevie Ray Vaughan & Jeff Beck (Live) SRV Box Set
"Save My Love" - Bruce Springsteen & E Street Band "The Promise"
"Alcohol & Pills" - Todd Snider "East Nashville Skyline"
"Spaceman" - Harry Nilsson "All Time Greatest Hits"
"Tell The Truth" - Derek & The Dominos "Layla And Other Assorted Love Songs" (Deluxe Edition; Phil Spector produced b-side)
"Shoot Out The Lights" - Richard Thompson Live on "Spectacle: Elvis Costello With..."
"The Spirit Of Radio" - Rush "The Spirit Of Radio Greatest Hits 1974 - 1987
"Working Man" - Rush "The Spirit Of Radio Greatest Hits 1974 - 1987
"Let Me Sing, And I'm Happy" - Al Jolson "20 Greatest Hits"