Memo to Mark MacDonald - the election was over fifteen months ago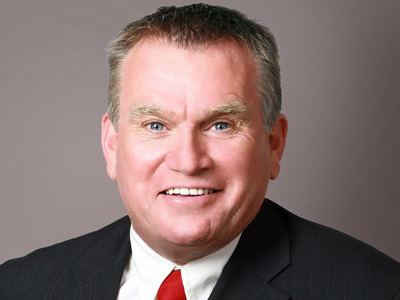 Strathmore - March 8, 2012 - A few random thoughts this week.

- Can someone please tell former Cornwall mayoral candidate Mark MacDonald the election was over 15 months ago.

- A note to Pat Finucan or any other potential Liberal candidates in the soon to be coming Ontario provincial election. Book a few buses for the nomination meeting right now and pack them full of your supporters or you might end up with the same guy next time.

- If I was SD & SG MP Guy Lauzon I'd be quaking in my boots because of the robocall "scandal". Any day now some Liberal or NDP'er will be calling for a recount to see if they can pick up an extra 21,000 votes.

- A suggestion to Elections Canada? To increase the number of voters, you should spend some of our $300,000,000 election budget on a disposable cell phone and a call centre. Apparently those two things are powerful enough to affect an election.

- I read some Air Canada employees and its union are furious over the company's pension offer. Furious? I wonder how many Canadians are furious because they don't have one?

- Ontario isn't the only province with wasteful stupid spending. Although I have to say, when Ontario wastes money it does it in a big way (ORNGE, E-Health, OLG, green energy). Here in Alberta the latest scandal involves a committee that has been paying its twenty one MLA members $1000 a month even though the committee hasn't had a meeting since 2008. A member of the committee justified the spending by saying the members have to be on call in case a meeting is called. It's good to see excuses can be equally dumb in both provinces.

- Media hypocrisy the United States? Rush Limbaugh calls someone a slut on his show and is vilified by the MSM. Former Democratic New York Governor Eliot Spitzer has sex with one and gets a show on CNN.

- All my best to Chris Savard and his family as they move to Windsor. Chris has made a real mark on Cornwall over the years and he can be proud of his accomplishments. Cornwall's loss is Windsor's gain.



7,797 Stories & Growing Daily...
To date OurHometown.ca has posted a total of 7,797 stories! News, sports, hockey, lifestyle, opinion and more!

Be sure to check out our Contributors and Columnists archives!
Click on Photo or Story Title for more info
OurHometown.ca News Database Last Updated:
Mar. 22, 2019 @ 10:09 AM EDT