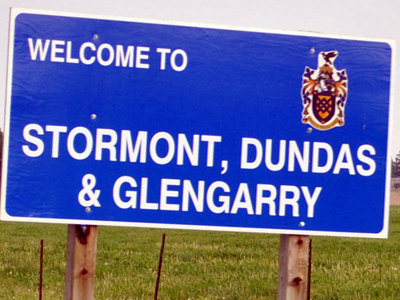 South Dundas - May 28, 2012 - Things are brewing in the United Counties of Stormont, Dundas and Glengarry. At a recent meeting of County Council they voted to reduce the multi-residential tax rate to help spur development of more rental units in the counties. Great idea in concept, but I feel the implementation is short-sighted.

In areas of the United Counties where there is development potential, this reduction is good news for developers. According to officials in North Dundas, developers have been beating down the door wanting to build in Winchester, but the tax rate scared them off. In areas of South Stormont and South Glengarry that surround Cornwall, this also could be a good thing. But as someone who lives in an area less likely to benefit, South Dundas, the big question is: Are my taxes going to go up?

Counties council has passed tax increases every year for the last seven years. It may have been longer than that, however I've lived here seven years so that's my reference point. By comparison, the Township of South Dundas has not increased taxes any in those same seven years. In fact, for many years, the township's tax rate was reduced to compensate for increased revenue from MPAC assessment increases. Even now, revenues in South Dundas have only increased because of MPAC, not from council voting to increase tax rates. How has South Dundas done that? By keeping costs low, buying only what they need, doing more with less. Yes South Dundas is addicted to outside consultants still, but otherwise they are pretty frugal.

Other townships in the counties are not so fortunate to have the fortitude to live within their means. The county government hasn't done that either; nor Cornwall. In fact, Ottawa elected a mayor who pledged to raise taxes by no more than 2.5% per year. So if the counties wants to reduce their revenue from multi-residential properties, they will have to do one of three things:

1. Increase residential taxes to compensate.
2. Hope that the new rental developments will bring in enough revenue to offset the cuts.
3. Cut spending.

I honestly don't believe there are too many developers willing to come in to the counties and build rental units. Not with the ownership market being the way it is and with interest rates being as low as they are. There also aren't really any new jobs here to increase the demand for rental housing. Sure Target is opening a distribution center in Cornwall, but Cornwall also has a rental market that's ready to serve the influx of new hires.

Option three of cutting spending is not going to happen because the counties are unable to keep their costs in check. There is no will or political direction to keep costs in line with revenues.

As for development in Winchester. Yes, the village is becoming a bedroom community for Ottawa commuters, but it does not have the same factors going for it that Kemptville did 10-15 years ago which has contributed to that town's boom. There is no four-lane highway being built making the commute fast. The population grew in Kemptville thanks to being on Highway 416 and the route it took to the high-tech areas of Ottawa. Winchester is no Kemptville.

In the end the plan to reduce taxes to spur growth is a good one. But without any plan to fill in the void that reduction leaves means all residents will pay for it because County Council is unable to keep a tight grasp on the purse strings.