| | |
| --- | --- |
| | |
Brownell celebrates new affordable housing for Seniors in Ingleside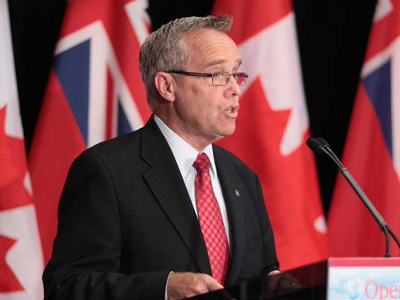 Ingleside - Aug. 8, 2011 - Today, MPP Brownell announced provincial funding of more than $1.354 million for 21 new affordable housing rental units for seniors living on low income in Ingleside.

Jim Brownell, Member of Provincial Parliament for Stormont-Dundas-South Glengarry, made the announcement this morning at 11:00 am and he had the following to say:

"I am pleased that the Ministry of Municipal Affairs and Housing has supported this important project of 21 new, affordable housing units for seniors and those with disabilities, living on a fixed income. This project is further tangible proof that when partners work together, positive consequences will ensue and the needs of our communities will be supported and enhanced."

Meanwhile, Bryan McGillis, Mayor of the Township of South Stormont, stated the following:

"As Mayor of South Stormont, I am very excited to see this project move ahead and provide much needed housing for our seniors. They are valuable active members of our community and we want them to stay!"

The 21-unit project located at 43 Dickinson Drive in Ingleside received more than $1.354 million in provincial funding which was complemented by municipal tax relief.

7,963 Stories & Growing Daily...
To date OurHometown.ca has posted a total of 7,963 stories! News, sports, hockey, lifestyle, opinion and more!

Be sure to check out our Contributors and Columnists archives!
Click on Photo or Story Title for more info
OurHometown.ca News Database Last Updated:
Oct. 3, 2019 @ 1:33 PM EDT