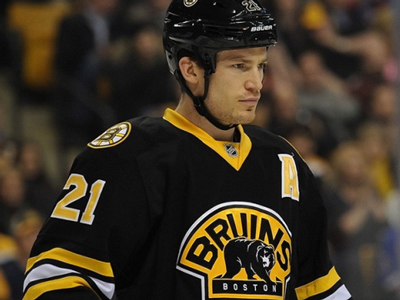 Edmonton - July 16, 2013 - Edmonton Oilers general manager Craig MacTavish had himself a fairly large to-do list entering the off-season.

At the very top of that list, was upgrading the club's blueline at the NHL level. While he was unable to acquire the top pairing defenceman this team desperately needed, at least to this point, he most certainly improved the groups overall depth with the additions of Anton Belov and Andrew Ference.

While they still have no one that resembles a true #1 or #2 defenceman on their roster, Edmonton could have the makings of three solid NHL pairings for the first time in ages. With the lack of a legitimate top pairing in place, head coach Dallas Eakins is going to have to make due with a "blueline by committee", in his rookie season behind an NHL bench.

This is nothing new for the Oilers, as they have unsuccessfully employed a similar sort of setup over the last number of seasons. That being said, none of those teams had six NHL caliber defencemen...which this roster clearly does. As things currently sit, the top six probably will look something like this:

Anton Belov, Andre Ference, Jeff Petry, Justin Schultz, Nick Schultz and Ladislav Smid

Now should rookie Oscar Klefbom come to camp and flat out win a starting position, that list could change but let us hope that doesn't happen. Having the talented Swede start out in the AHL for a bit of a trial run with the Oklahoma City Barons, before finding his way to the Alberta capital, should do nothing but a world of good for the former nineteenth overall pick.

Barring a possible late summer/early training camp deal involving a guy like a Nick Schultz, the top six are pretty much set. One would think, recently acquired Philip Larsen and Corey Potter will push hard for playing time and battle it out for the #7/#8 role. Should they move a Schultz prior to the season, either Larsen or Potter, both right-handed shooting D men, could slide into that bottom pairing with Belov.

At the moment, the top four will revolve around Ference, Petry, Schultz and Smid. While most seem to think the former Bruins rearguard will find himself paired with the Oilers prized young blueliner, in my mind, having him play alongside Petry would be the better move. At twenty-five years of age, the former second round pick is entering the stage of his career where he needs to prove once and for all, what type of defenceman he truly is.

Enter Andrew Ference.

While Petry took huge strides in his game after being paired with Smid during the latter half of the 2011-12 campaign, the pair were simply in over their heads in 2013. With the veteran Ference being brought in and Petry entering a contract year, using them as a tandem would seem to make the most sense. As I said, the Petry-Smid duo proved they couldn't handle the role last season, so what would be the purpose of going back to it?

The American rearguard has yet to consistently show he can chip in offensively and perhaps playing with a guy like Ference, who still skates and moves the puck fairly well, could help him relocate that aspect of his game. While Smid is solid in his own end of the ice, moving the puck isn't his exactly his forte, leaving much of that responsibility on the shoulders of his partner.

Clearly, Schultz has shown he relishes such a setup, whereas Petry has struggled more and more with it...especially since having his on ice responsibilities increased. Perhaps giving Smid the opportunity to be that "rock-solid" anchor behind the former Anaheim Ducks second rounder, will help with the youngster's development and settle his overall game down. If that were to occur, on top of the Ference-Petry duo forming some sort of chemistry, the Oilers could have themselves two solid pairings.

The wild card in all of this, is Belov. Having never played in North America, no one really knows what he is. According to various scouting reports, the 6'4, 219 pound defenceman does not play an overly physical game but is capable of taking care of himself and more than serviceable in his own end of the ice. He is coming off a strong year with Avangard Omsk, scoring nine times and chipping in with seventeen assists in forty-six games.

However, the soon-to-be twenty-seven year old has never come close to duplicating those totals. According to MacTavish, the Russian blueliner uses his size to his advantage in the defensive zone, moves the puck well and owns a heavy point shot. Should Belov actually possess that sort of skill-set, he would be quite a find for the Oilers and potentially give them five top four defencemen.

In a perfect world, Craig MacTavish would have loved to have added a top flight blueliner to his roster. Unfortunately for him, the opportunity to go out a grab that sort of player never materialized but he did manage to go out and do the next best thing. By adding a veteran like Andrew Ference and taking a flyer on Anton Belov, the GM has at least given his new head coach a fighting chance. Something which Steve Tambellini was never able to accomplish, during his time as Edmonton Oilers general manager.