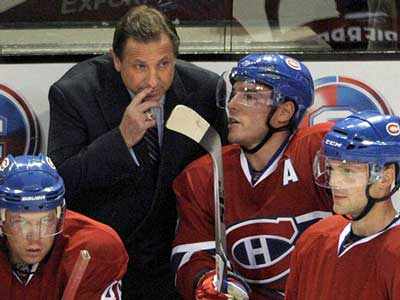 Wilkes-Barre Scranton - August 11, 2013 - News from the Pittsburgh Penguins that they have hired Jacques Martin as an assistant coach, it was announced today by General Manager Ray Shero and Head Coach Dan Bylsma.

Martin, 60, a former NHL head coach with St. Louis, Ottawa, Florida and Montreal, joins Tony Granato and Todd Reirden as assistants on Bylsma's staff.

The native of St-Pascal, Ontario has spent a lifetime in coaching, including stints as an assistant with Chicago, Quebec and Colorado in the NHL. He was an associate coach for the 2002 Canadian Olympic team that won a gold medal in St. Lake City and served in the same capacity for Canada at the 2006 Olympics in Turin, Italy. In addition to his coaching experience, he served in the dual role of General Manager and head coach with the Florida Panthers from 2006-08.

"Jacques is a highly-respected and accomplished coach who will be a tremendous addition to our staff," Shero said. "He brings a wealth of experience and knowledge to our organization because of his extensive background as a head coach and an assistant."

"I know we're all going to benefit from having Jacques Martin on our staff," Bylsma said. "Jacques and I have spent a great deal of time over the last few weeks discussing this possibility. It will be great to have another voice, another perspective – especially from a man of Jacque's experience. We're all looking forward for getting together as a staff and preparing for the coming season."

Martin's NHL head coaching resume includes 1,294 games, 613 wins and 12 playoff appearances in 17 seasons. He ranks seventh all-time among NHL coaches in games coached and 10th all-time in wins. He won the Jack Adams Award as NHL Coach of the Year with Ottawa in 1999 and was a finalist for the award on three other occasions.

Martin led Montreal to victory over the Penguins in the second round of the 2010 playoffs. He last coached with Montreal during the 2011-12 season and worked last year as a television analyst.

"It's such an exciting opportunity to come to Pittsburgh and work with Dan, Tony, and Todd," Martin said. "The expectations are always high for the Penguins, but I look forward to the challenge and to helping Dan and his staff in any way possible."

Martin began his NHL head coaching career with the St. Louis from 1986-88. He spent nine seasons with Ottawa (1995-2004), leading the Senators to the NHL's best regular-season record in 2002-03. He coached Florida from 2005-08 and Montreal from 2009-10.