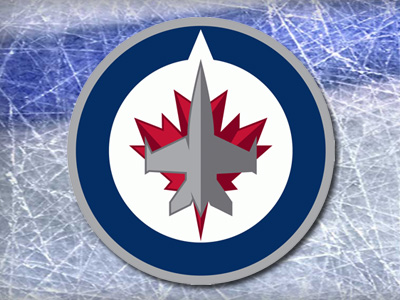 Edmonton - January 25, 2014 - For two years the Winnipeg Jets have done very little at the trade deadline..and by very little I mean one deal.

Last year they were in the hunt so they didn't offload Ron Hainsey.

Two years ago they traded Johnny Oduya for a 2nd and 3rd round pick in the 2013 draft. The 2nd round pick was traded on draft day to Washington for a 3rd and 4th round pick.

The Jets selected Jimmy Lodge, JC Lipon and Jan Kostalek as a result. Where am I going with this? JC Lipon is having a decent rookie season for the St. John's IceCaps but he and the other two players are at best "maybes". Trading Mark Stuart and not resigning him is a BAD idea...

This past summer GM Kevin Cheveldayoff and his staff did a great job of getting all the restricted free agents signed to reasonable contracts. (by reasonable I mean market value) The big test will be this deadline and the following summer when they have to decide in what direction they are going with Stuart, Olli Jokinen, Devin Setoguchi, Chris Thorburn, Adam Pardy, and Al Montoya. They cannot possibly trade all of these players, and I can't see how they resign them all either.

Jokinen would be an obvious trade chip, but new coach Paul Maurice is a fan of his play and his leadership. Setoguchi has been disappointing but who do you replace him with? Thorburn and Pardy are depth players, but the Jets have no depth. Lastly, Al Montoya has outplayed the starter at times this season and will be seeking a raise.

Back to Mark Stuart for a moment. NHL defensemen are hard to find. Almost impossible to draft and develop. The Jets are so blessed that the picked Jacob Trouba, but realistically they may not be able to do that again for 10 years. Don't expect Josh Morrissey to come in next year and do the same thing. If you lose Stuart now, Winnipeg has to rely on more of Zach Redmond, Keaton Ellerby, or Paul Postma.

If Dustin Byfuglien is staying at forward, then your depth at defence is further weakened. I know Stuart's numbers are down this year and frankly I don't care. I know this though, 29 teams in the NHL would take him tomorrow if he were available. They will all have a shot at him July 1st unless the GM moves quickly. Stuart is making $1,700,000 in the last year of his deal and will command in the neighbourhood of 3.5-4 million per season.

What they will do depends greatly on how they perform between now and the Olympic break. If they can continue this dominant run and chisel their way realistically back into the playoff race, no one moves. If reality sets in and they remain 10+ points out come the deadline, the market will be red hot for Jokinen and Stuart, tepid for Setoguchi, and nonexistent for the other three. If they are selling, I trade Jokinen and Setoguchi, and try to sign Stuart and Montoya. Thorburn and Pardy can fish for better deals and if they cannot drum anything up I would have them back at a slight raise. I would also start the talk with Alexander Burmistrov and his agent for next year. If that isn't an option then trade his rights at the draft. There are several teams that would gamble on the former 8th overall pick.