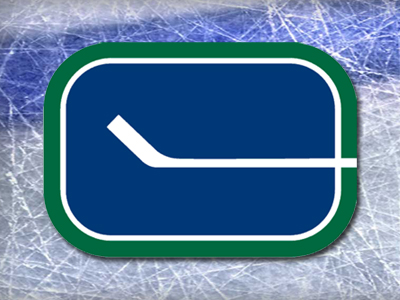 Edmonton - June 3, 2014 - Rumors are swirling around the twitterverse that the Florida Panthers are open to trading the number one overall pick in this years entry draft.

These rumors always surface at this time of year, but with the top of the draft being a proverbial crapshoot according to the scouting services, might this year be the year it gets dealt?

And might the Vancouver Canucks have just the package Florida is looking for?

According to Craig Button on TSN Radio today the Florida Panthers may value Nikolaj Ehlers or William Nylander as highly as the consensus top three in this year's draft.

With both Ehlers and Nylander landing in the bottom half of almost all major scouting reports, the feeling is that Florida may be willing to trade within the top ten and take a chance on one of these players.

This is intriguing for Vancouver who hold the number six pick in the draft. If Florida is really interested in trading out of the number one spot, but remaining in the top ten, might Vancouver be the perfect trading partner for such a move?

The Cost

The rumored value is a top ten pick and a top 4 defenseman for the number one pick. For Vancouver this likely means Alex Edler and the number six pick.





Edler is currently on a contract that pays him $30 million over 6 years. That's a cap hit of $5 million/year. This is a pretty steep contract for the Panthers to take on as they historically don't spend near the cap. However, the Panthers currently have over $30 million in cap space, so they definitely have room.

Edler is coming off a pretty disappointing season, having scored just 22 points in 63 games, with a horrendous plus/minus of -39 but a decent CF% of 52.4%. Edler had a season that he would likely care to foget in2013-14 and he is better than what was shown this past season. Florida may be willing to take a chance on buying Edler while his stock is down.

He has legitimate top 4 abilities, can play big minutes (averaged just under 24 minutes this past season) plays the point on the power play and has a hard and accurate shot from the point, he delivers a smooth first pass out of his own zone, and at 28 years old has only entered the prime of his career. Edler consistently puts up positive Corsi numbers in the face of top 6 opponents.

In Florida he would fit alongside Brian Campbell, another puck possession driver, and together they could help the Panthers with their transition game. Adding Edler would allow the Panthers to continue to develop Gudbranson at a slower pace, and if they chose to re-sign Tom Gilbert as well, they would have a very decent top 4 defense consisting of Campbell, Edler, Gilbert, and Gudbranson. This also opens the door for Florida to send Kulikov out of town, a decent defenseman who seems to have lost his way in Florida. A change of scenery could be just what he needed, and bringing in Edler would soften that blow very nicely.

The question surrounding Edler is whether he can return to the form displayed in the seasons leading up to 2013-14, or if injuries have taken their toll. It is likely that with a long off-season of training and recovery that Edler will be ready to go with no injuries to slow him down. Being just two years removed from a season, which saw him post 49 points in 82 games, it is not inconceivable to think he will bounce back.

Worth it?

If the Canucks are truly determined to rebuild their team and if Ryan Kesler is on the way out the door, then a number one overall pick by the name of Sam Reinhart, Sam Bennett or Aaron Ekblad, would all be great additions to this rebuilding process.

The Canucks would be giving up a top four defenseman from their current lineup for a chance at a future high-end player. However, with the draft having no clear-cut phenom at the top, the Canucks could conceivably receive the best player from the draft in their current number six slot. The odds of success are much higher when choosing first overall, but neither spot guarantees success.

Another question surrounding this deal from the Canucks perspective is if Edler does return to form, wouldn't the Canucks be better off holding onto him? If the plan is not a rebuild, then there may be no reason to trade away one of the top 4 defense on this team with no replacement in site.

The determining factor is once again the direction of this Canucks team. At this point it is anyone's guess, as the hand has not yet been tipped one way or the other. The deal wouldn't make Vancouver better today, but it would sure be a great building block if a rebuild is under way.

Wrap Up

It doesn't feel like a fit for either team. Though Florida would likely be interested, as adding Edler to their backend would be a great boost to their top 4. The Edler contract combined with potential offers from around the league, may sway the Panthers far away from the Canucks and towards a team with much more desperation to get the top pick.

For the Canucks it's all about the path of the franchise. If the path were to rebuild on the fly, adding a number one overall pick to their system would be a great place to start. But if the belief in Vancouver is that a few minor tweaks will get them right back in the hunt for the Cup, then trading away a top 4 defenseman for the opportunity to move up five spots in the draft is probably counter-productive.

The final holdup would be Edler himself who possesses a no trade clause on his current contract and may not like the idea of a trade to Florida.

So what do you think? Would you do Edler + 6th overall for 1st overall? Or should the Canucks stand pat and take a chance on the second tier of this years top 10 draft picks?

**stats within pulled from capgeek.com and extraskater.com**