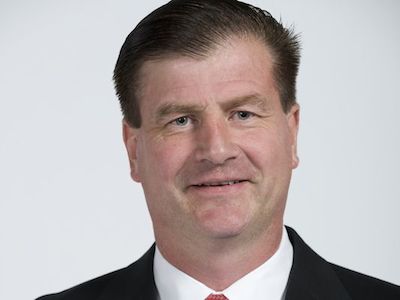 Edmonton - July 6, 2014 - Jim Benning was brought into Vancouver with a relative mess on his plate. The team is in a transition that is not yet a rebuild, and not yet a retooling, but a little of both. Here are my grades for Benning up to this point.

Kesler Trade

Benning inherited a terrible situation with Ryan Kesler. Kesler had demanded a trade earlier in the season but former Gm Mike Gillis was unable to pull the trigger on a deal. As a result, a disgruntled Kesler was awaiting Benning on day one. The problem is that Kesler had a NTC (GMs just give these out like candy nowadays) and as a result was able to control the outcome of any deal. He would only accept a deal to Anaheim or Chicago, and so Benning was faced with the impossible task of turning that situation into value. In the end it was Kesler for Sbisa and Bonino. Not full value by any means, but not terrible either. Sbisa is a young defenceman finding his way in the NHL, he once had lots of potential but injuries have set him back a little. He could still become a very good defender and the gamble on him was one worth taking. Bonino is the replacement center for Kesler, he is younger and had a fantastic year in 2013-14 for the Ducks. He plays gritty, but footspeed holds him back from true dominance at the NHL level. Faced with a difficult situation Benning did a good job of turning Kesler into two useful pieces for this roster. B+

Garrison Trade

Jason Garrison was not in the plans for the Canucks. He is overpaid for what he brought to the table and was from a former regime. He was Gillis's big signing in free agency the year prior, and came in and underwhelmed with his play. He is a very good offensive option on the backend but he bleeds chances in his own. This type of defender costs you more than he provides you. Benning identified this and made a move, he didn't hesitate in pulling the trigger to send Garrison to Tampa for a draft pick. Garrison is an offensive defender that had trouble in the Western Conference, he may bounce back in Tampa, but he was not part of Bennings plan going forward and so Benning made the move. B

Acquiring Linden Vey

Benning flipped the draft pick acquired in the Garrison trade to Los Angeles for Linden Vey. Vey is a skilled center who was buried in the depth hole that is LA. He never truly had a shot in LA and was wasting away in the minors. His potential is that of a playmaking center with good hockey IQ. He is on the small side which made the hill to climb in LA even larger. He gets a fresh start in Vancouver to display his potential and ability and fight for a spot on the roster. He will be there at training camp and has a really good opportunity to make the team if he can show enough defensive responsibility. This was a good bet to make, and Benning's ability to identify a guy like Vey who was getting buried in the minors could turn into a very good trade if Vey seizes the opportunity in Vancouver. A

Drafting Jake Virtanen

Virtanen was a non-sexy pick to make at 6th overall, especially with William Nylander, Nikolaj Ehlers, and Nick Ritchie on the board. But Benning pulled the trigger and drafted the BC born Virtanen. Virtanen is a natural goal scorer having scored 45 goals in the WHL for the Calgary Hitmen this past season. His overall game is lacking but he has the tools to turn into a very good hockey player. He is a big body with great skating ability and elite level finish. Scoring is the hardest thing to do in the NHL so picking a guy like Virtanen who finds the back of the net with a high level efficiency is not a bad move. He is a couple years away at this point, but if Virtanen continues to develop into the power forward he is projected as, he will be a great piece of the future in Vancouver for many years to come. B+

Signing Ryan Miller

The signing of Miller indicates that Benning believes this team is due to rebound and make the Playoffs in 2014-15. He is an established NHL goaltender that posted a 92.3% SV% last season, but then struggled mightily in the Playoffs with St. Louis. He is a far cry from the goaltender he was when he won the Vezina, but he is still very capable. He brings a lot of experience to the net and will act as mentor to the future starting goaltender Eddie Lack. The three year term on this deal is what makes the move a little sketchy, but Miller will be a very good and capable stop-gap as Lack continues to develop into a starting NHL goaltender. B-

Signing Radim Vrbata

Vrbata is two seasons removed from scoring 35 goals for the Arizona Coyotes, and is coming off a season where he scored 20 goals and 51 points in 80 games. He is a very strong possession player, and is responsible defensively. He doesn't cheat for points and is an option on the PP and PK. One of the big holes in the lineup was on the first line with the Sedins. Burrows was the only option on the roster and he failed at this role last season in a big way. Benning made a move to bring in an established NHLer with very good offensive instincts. This move will give the Sedins a legitimate first line winger to play alongside, and should help them bounce back from a season they would like to forget. Vrbata makes that line even more dangerous, and was a very good pickup by Benning. A

Hiring Willie Desjardins

There was a lot of sexy picks on the market to replace John Tortorella as head coach in Vancouver, but Benning didn't bite the bait, instead took his time to suss out the potential replacements and then make his move. Many might think he failed in that he didn't make a move on Barry Trotz or Dan Byslam, but Benning choose to avoid these options in favor of doing his due diligence. In Desjardins he is bringing in a coach that is hungry to make his mark in the NHL. Desjardins brings a different approach behind the bench then the departing Tortorella, he preaches communication with his players, and seeks to put them in opportunities where they will succeed. Benning had this to say "I've watched Willie's teams play over the last 12 years," Benning said. "His teams play fast and work extremely hard. They play an up-tempo hard-skating kind of game. His teams play with that relentless attitude that we want our players to play with." (National Post) The focus on player communication is very important to Benning and should create a less hostile environment in the Canucks room this season, opening the door for bounce back seasons for many of the players, but specifically the Sedins. He does have a lack of experience as an NHL head coach, but his resume is solid and he has proven results at all levels.B+

Wrap Up

Your grades may differ, but Benning has come into a very difficult situation in Vancouver. Stuck between a rebuild and a retool, Benning has apparently chosen a retooling with hopes of returning to the Playoffs in the upcoming season. Holes remain in this roster but there is lots of summer left. If Benning can add some more offensive punch to the top of the lineup, this will have been a very impressive first off-season for the Vancouver GM.