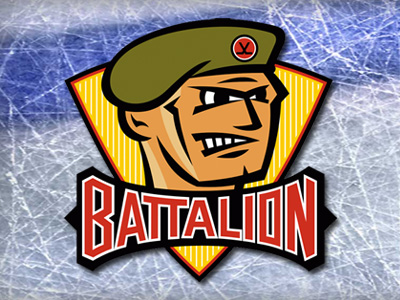 North Bay - August 7, 2013 - The North Bay Battalion has traded the Ontario Hockey League rights to forward Jake Marchment to the Belleville Bulls in exchange for a sixth-round pick in the 2014 OHL Priority Selection, it was announced Tuesday.

Centre Marchment, an 18-year-old resident of Courtice, Ont., scored seven goals and earned 13 assists for 20 points in 49 games last season with the junior A Wellington Dukes.

The Brampton Battalion selected Marchment, six-foot-three and 210 pounds, as a right winger from the Clarington Toros minor midgets in the sixth round of the 2011 OHL Priority Selection.

Elsewhere Tuesday, Battalion defenceman Dylan Blujus was one of six OHL players released from the United States's national junior evaluation camp at Lake Placid, N.Y. Four OHLers were among the 31 camp participants who were retained to face Sweden, Finland and Canada in a four-team tournament starting Wednesday.

USA Hockey said that those released will continue to be monitored in the first half of the 2013-14 season for possible inclusion on the U.S. entry in the 2014 World Junior Championship, scheduled Dec. 26 to Jan. 5 at Malmo, Sweden.

Blujus, a resident of Amherst, N.Y., who has played three seasons with the Troops, was a third-round choice in 2010.