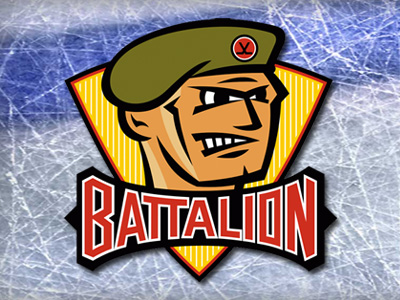 North Bay - August 9, 2013 - The North Bay Battalion has reached an affiliation agreement with the North Bay Trappers of the Northern Ontario Junior Hockey League, the clubs announced Friday.

"We're very happy to be affiliated with the Trappers," Stan Butler, general manager and head coach of the Ontario Hockey League's Battalion, told a news conference conducted via telephone.

"I feel comfortable that they'll be very capable of developing young players. I'm looking forward to working with them in a partnership and I think it'll be great for the city of North Bay."

Butler said he expects some Battalion prospects will find a roster spot with the junior A Trappers and be in close proximity if a need arises.

"The biggest thing for me is that there'll be some players with the Trappers who are willing to play OHL games and help us with our depth."

Trappers owner David Beauchamp said he's delighted with the agreement.

"I can't be more thrilled that this has happened. It's going to provide an excellent opportunity for more kids from North Bay to have a chance to get to the OHL."

Zane Neily, Trappers head coach, echoed that thought.

"I believe it'll be really beneficial for both sides. It's every kid's dream to play in his home town, and now they'll have the opportunity."

Butler said it remains to be seen whether the Battalion will reach a second affiliation, as is permitted, with either the junior A Orangeville Flyers or the junior B Brampton Bombers.

"At the end of the day, it'll come down to where some of our 16-year-olds end up."

Chris Dawson, general manager of the Trappers, also said he was pleased with the agreement.

"We're excited and thrilled to be affiliating with a first-class organization like the Battalion," said Dawson.

"It's a perfect fit for our organization to help with the development model and allow Battalion draft picks to play here under the watchful eye of our coaching staff and the Battalion organization all right here in North Bay. We hope that it's a perfect fit for the Battalion too.

"Collectively our new Trappers organization can learn a lot from Stan. He's been tremendous in all our discussions about how we want this to work, and I believe we're all on the same page."

Renovations to Memorial Gardens are well under way in preparation for the Troops' first season in North Bay after 15 years as the Brampton Battalion. The Trappers, a different franchise from the one that hosted the Dudley-Hewitt Cup tournament last season and under new ownership, are to move to West Ferris Arena.