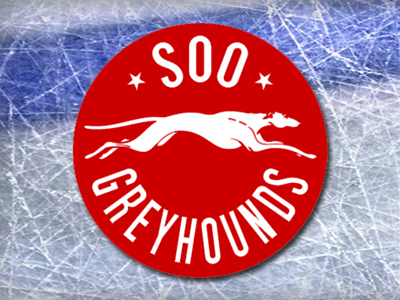 Sault Ste. Marie - September 1, 2013 - With their 42nd Ontario Hockey League season right around the corner, the Soo Greyhounds closed out Training Camp 2013 earlier tonight with the team's Annual Luke Williams Memorial Red & White game. Team Red defeated Team White by a score of 6-3. (Full scoring summary posted on soogreyhounds.com)

Following the game, General Manager Kyle Dubas, Head Coach Sheldon Keefe and their accompanying staff reduced the team's active roster down to 27 players.

Presently remaining with the club are:

GOALIES (3) – Matt Murray, Justin Nichols, Brandon Halverson

DEFENCEMAN (8) – Kyle Jenkins, Medric Mercier, Kevin Spinozzi, Colton White, Mac Clutsam, Tyler Ganly, Darnell Nurse, Alex Gudbranson

FORWARDS (16) – Mitchell Dempsey, Tyler Gaudet, Brandon Hughes, Trent Mallette, Jared McCann, Blake Speers, Patrick Watling, Michael Bunting, Andrew Fritsch, Jorgen Karterud, Ryan Kirkup, David Miller, Nick Pastorious, Landon Schiller, Sergey Tolchinsky, Dylan Staples

Seven (7) players were subsequently released from the club, or re-assigned to various programs. Those players are: Matt Blattenberger, Callum Fryer, Jack VanBoekel, Grant Syrette, Chris Brill-Morgan, Patrick McAuliffe and Jaren Bellini

The 2013-14 Hounds will now begin preparation for the OHL pre-season which begins this coming Friday, September 6th when the locals head down the I-75 to take on division rivals, the Saginaw Spirit. Game time is 7:05 p.m. at the Dow Event Center.

In total, the team will participate in 4 pre-season match-ups including:

Saturday, September 7 – 7:07 p.m. VS SAGINAW

Friday, September 13 – 7:30 p.m. @ Sudbury

Saturday, September 14 – 7:07 p.m. VS SAGINAW

Tickets for both home pre-season games and ALL regular season home games are on-sale at the Essar Centre Box Office, Monday to Friday 10 a.m. to 5 p.m. and Saturday 10 a.m. to 2 p.m.