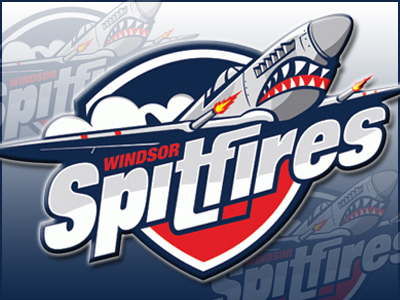 Windsor - April 2, 2014 - Veteran coach & star defenceman up for three combined

(Windsor, ON) - The Ontario Hockey League announced a full list of nominees for its annual league awards today, with a pair of Spitfires among them.

Head Coach Bob Boughner is one of six finalists for the Matt Leyden Trophy, awarded each year to the league's top bench boss.

A two-time winner of the award (2009 & 2010), Boughner says it's flattering to be recognized this time.

"Obviously it's an honour to be nominated," Boughner told WindsorSpitfires.com. "This year's a bit of a different year. The other times I won it, we had great teams and great success and won championships. This year we had a young team and still some success. But it's a little different this time."

Boughner was quick to acknowledge his assistant coaches, veteran Bob Jones and Jerrod Smith, who just finished his first year behind the bench.

"Surrounding yourself with good people is obviously a big key," Boughner said. "Along with Jonesy and Juggy (Smith), there's (goaltending coach) Paul Billing. It was a disappointing year but a fun year. We know collectively we've got a lot of work to do to get back on top."

Boughner will have to make that climb without team captain, Slater Koekkoek. The 20-year-old defenceman, who suffered a shoulder injury late in the season, was a huge part of the 2013-14 Spitfires. And his play didn't go without notice, as he's been nominated for the Max Kaminsky Trophy, as OHL Defenceman of the Year.

Koekkoek says he's thrilled to get the news.

"It means a lot coming back from injury, having a great summer and putting in a lot of work," Koekkoek said, on his way back to the Ottawa area. "It means the world to me, to be recognized like that in such great company."

Koekkoek is also the team's nominee for the Red Tilson Trophy, given out each year to the league's Most Outstanding Player.

"There's a lot of great players in the league. Some guys that had really big years. I thank my coaches for that."

Koekkoek says he doesn't regret his decision to stay with the Spitfires in the least.

"I loved Windsor," he said. "It was the best career decision that I've made thus far. I benefitted a lot from some amazing coaching and things like that. To have mentors like Boogie and Jonesy, it was something that when all the trade rumours were going around that I wasn't ready to lose that."

Award winners in each category will be announced throughout the remainder of the 2014 Playoffs.