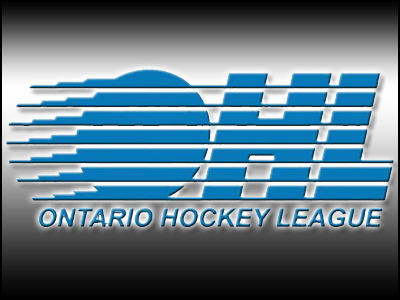 Toronto - April 4, 2014 - The Ontario Hockey League in association with the Sarnia Sting Hockey Club today announced that 16-year-old defenceman Jakob Chychrun of the Toronto Jr. Canadiens will be the first overall pick in the 2014 OHL Priority Selection, presented by State Farm.

The announcement was made at a news conference held this morning at the RBC Centre's – Hive Bar & Grill where Chychrun was introduced to local media and fans.

"It's truly an honour and a thrill to be chosen by the Sarnia Sting" stated first overall pick, Jakob Chychrun. "I'd like to thank the Sting for their confidence in choosing me with the first pick in the OHL draft. I realize this is just the first step in my junior hockey career, but I'm excited to meet my future teammates and getting started in the fall."

Born March 31, 1998, in Boca Raton, Florida, Chychrun led all Greater Toronto Hockey League defencemen in goals (16), assists (27) and points (43) through 29 games played this season, ultimately leading his team to a GTHL Championship title. He also competed for Team Ontario at the World Under-17 Hockey Challenge and recorded four points in five tournament games. Chychrun joined Sean Day of the Mississauga Steelheads as the only 1998-born players on the team becoming the first underage player outside of the OHL to compete for Team Ontario.

"Jakob is a special kind of player that doesn't come around too often," commented Sting Head Scout & Director of Player Personnel, Nick Sinclair. "He is a prototypical modern age defenceman that can do it all. He is a rare combination of size, speed, and strength, but his greatest asset as a player is his hockey sense. His on ice awareness and anticipation are tools that take his game to another level. Jakob is an ultimate competitor and has the ability to adapt to any type of game situation. Off the ice, he is a young man with tremendous drive, leadership, character, and maturity. This young man will be a great ambassador and role model for the community and city of Sarnia. We are extremely thrilled about the future of the Sarnia Sting Hockey Club in being able to inject a cornerstone, like Jakob, into our line-up."

Chychrun is the 2014 recipient of the Jack Ferguson Award presented annually to the player selected first overall in the OHL Priority Selection. The "Fergie" recognizes the dedication and contributions made by Jack Ferguson during his 25 year association with the OHL, first as a scout with the Ottawa 67's and followed by his appointment as head of the OHL's Central Scouting Bureau in 1981 as its Director of Central Scouting. Chychrun is the fourth member of the Sting to receive the award following Alex Galchenyuk in 2010, Steven Stamkos in 2006, and Jeff Brown in 1994. Recent recipients include Aaron Ekblad of the Barrie Colts in 2011, Connor McDavid of the Erie Otters in 2012, and Travis Konecny of the 67's who was recently named the OHL's Rookie of the Year for the 2013-14 season.

OHL Central Scouting describes the 6.02, 195lb defenceman as: "By far the best player that is available in this year's draft. There isn't anything that Jakob doesn't do well. He plays any style of game you want; finesse, physical or a combination. He has an absolute cannon for a shot and has great footwork that allows him to move on the offensive blueline to find an open lane to the net. He is a very powerful skater that reaches top speed quickly and will make an immediate impact in the OHL next season."

Jakob will be a feature guest on the live 2014 OHL Priority Selection Draft Show, presented by State Farm beginning at 9:00 am on Saturday April 5, 2014. The draft show along with a live results feed is available at www.ontariohockeyleague.com. For the seventh straight year, media and fans can watch the first three rounds live online with host Terry Doyle who will be joined on set by Tim Cherry and Matt Turek of OHL Central Scouting to provide analysis, interviews, and video footage of the next wave of OHL stars.