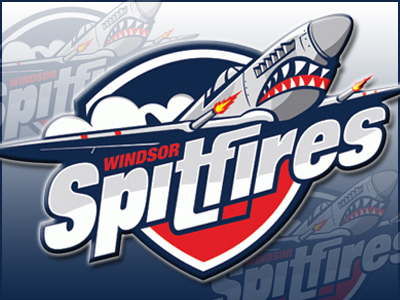 Windsor - November 3, 2014 - The Windsor Spitfires Hockey Club is proud to announce it will retire a trio of #14s during a very special two games in the month of January, 2015.

Saturday, January 17th, the club will honour all-time great defenceman Ed Jovanovski, as it takes on the Kitchener Rangers.

Sunday, January 25th, Steve Ott and Adam Henrique will be honoured, as the Sarnia Sting visit the WFCU Centre.

"We're proud to raise Ed, Steve and Adam's number-14 to the rafters," said Spitfires President and Head Coach, Bob Boughner. "All three have made huge contributions to the franchise and are very deserving of the honour."

Jovanovski, 38, enjoyed an outstanding rookie campaign with the Spitfires during the 1993-94 season, earning Ontario Hockey League All- Rookie and Second-Team All-Star honours, after putting up 15 goals and 35 assists, along with 221 penalty minutes in 62 games played. Quickly gaining a reputation as a punishing physical presence - a trait which carried over into his professional hockey career - the Windsor native and Windsor Minor Hockey Association (WMHA) graduate was also named the Emms Division's best bodychecker that season by the league's head coaches. In the summer of 1994, the Florida Panthers made Jovanovski the #1 overall pick in the NHL Entry Draft. Jovanovski returned for a second and final season with the Spitfires in 1994-95, due in large part to a National Hockey League work stoppage. It was a year to remember for Jovanovski, as he played an integral role on an undefeated (7-0) Team Canada squad that won the Gold Medal at the 1995 World Junior Hockey Championship tournament in Red Deer, Alberta. Jovanovski was named an OHL First-Team All-Star that season, which saw him score 23 goals and add 42 assists, along with 198 penalty minutes, in just 50 games played. Jovanovski went on to a long and outstanding NHL career, playing 1,128 games for three different clubs (Florida, Vancouver and Phoenix), putting up 500 points (137 G, 363 A), while also winning a Gold Medal with Team Canada at the 2002 Winter Olympics in Salt Lake City, Utah.

Ott, 32, was a high-impact player over the course of three seasons with the Spitfires. In 174 games played, from 1999 to 2002, the Summerside, PEI native scored 116 goals, adding 121 assists along with 473 penalty minutes and a plus-37 career rating. The Dallas Stars made Ott their first selection in the 2000 NHL Entry Draft (25th overall). Ott subsequently enjoyed his best season in Windsor, in 2000-2001, posting 50 goals and 37 assists and a plus-40 rating. He's the last Spitfire to score as many as 50 in a single season. Known as a fiesty two-way player, Ott is currently in his second season with the St. Louis Blues and has played, to date, 706 NHL games for three different clubs (Dallas, Buffalo and St.Louis) scoring 103 times, with 163 assists and 1,368 penalty minutes.

Henrique, 24, was Windsor's 2nd Round Selection (24th overall) in the 2006 OHL Priority Selection. The Burford, Ontario native made an immediate impact, posting 20-plus goal years in each of his first two seasons (24 in 2006-2007 and 20 in 2007-2008). His third season is when it all started to come together for Henrique and the Spitfires. On a club featuring names like Taylor Hall, Ryan Ellis, Greg Nemisz and Eric Wellwood, Henrique played a key role in a 57-win regular season that culminated in the first of two Ontario Hockey League and MasterCard Memorial Cup Championships for the Spitfires franchise in 2008-2009, posting eight goals and nine assists in 20 postseason games. The encore in 2009-2010 was one for the ages, as Henrique scored a whopping 20 goals in 19 postseason games, numbers that made him an easy choice for 2010 OHL Playoff MVP, as the Spitfires won both OHL and MasterCard Memorial Cup titles. The New Jersey Devils selected Henrique in the 3rd Round (82nd overall) of the 2008 NHL Entry Draft. To date, he has played 205 regular season NHL games with the Devils, posting 56 goals and 63 assists, along with five goals and eight assists in 24 playoff games.